Official Website Of The
San Bernardino County District Attorney's Office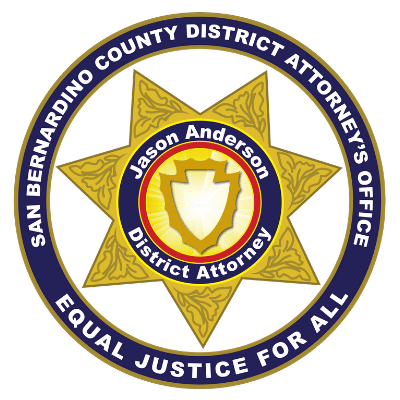 EQUAL JUSTICE FOR ALL.
The San Bernardino County District Attorney's Office serves the residents, business owners, and visitors of San Bernardino County, California.
Our number one priority is the prosecution of those responsible for committing crimes within our communities so that the safety and security of others are protected.
Working in conjunction with some of the finest law enforcement agencies California has to offer, we will pursue justice on behalf of victims and their families.
HOW CAN WE HELP?
Select an option below to get the answers to questions you may have, or to get further information about a topic.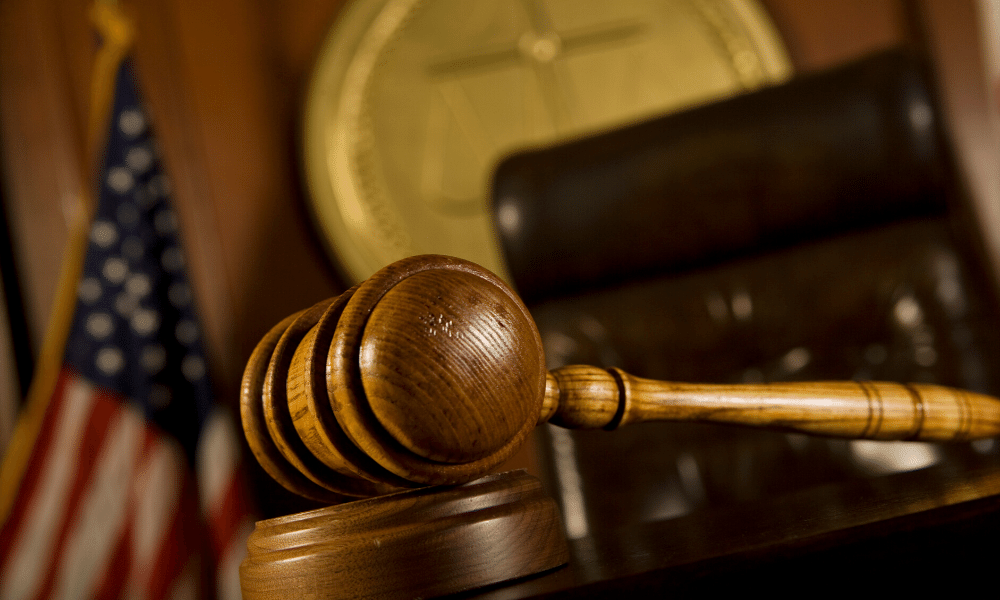 Need information about your court case or a subpoena?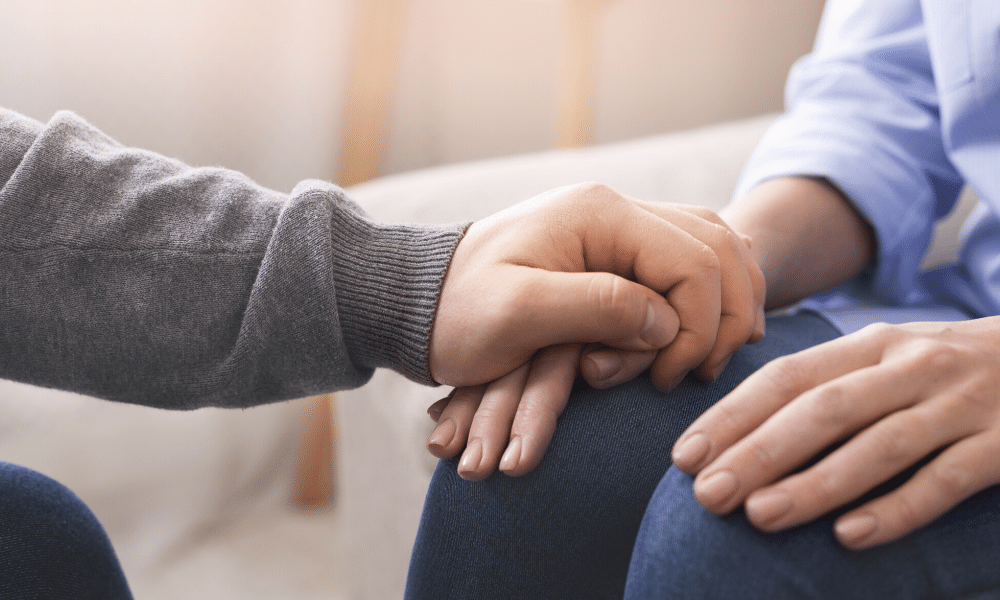 Do you need help such as resources or a shelter? Do you need to speak to a victim advocate about your case?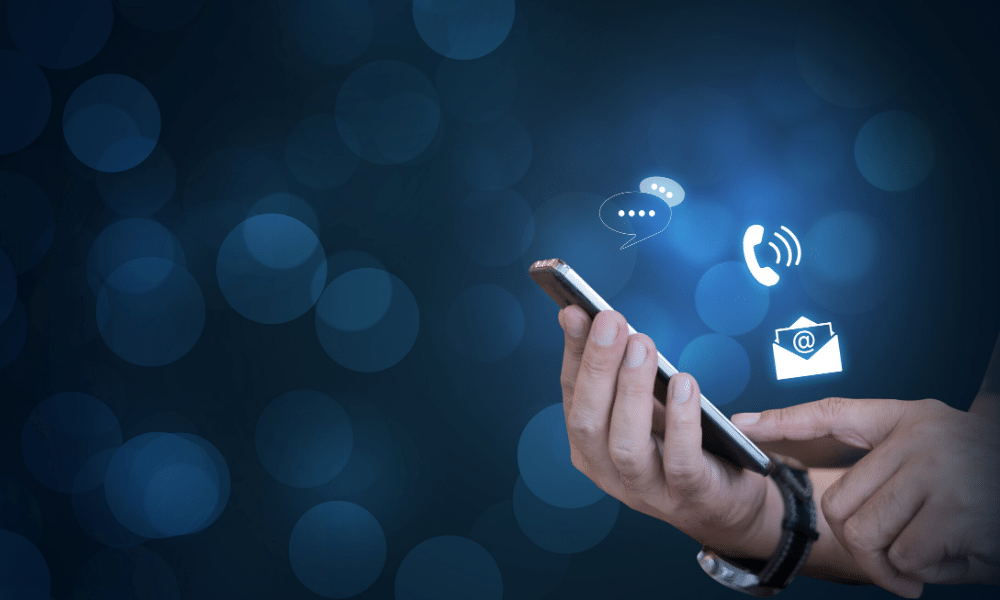 Unsure who to contact regarding a case or a type of crime, or need information about available services?
CRIME PREVENTION TIP:
KIDS HOME ALONE
With the start of the 2020 / 2021 school year, many parents face a real question; do they leave their children alone at home?
We're offering some safety suggestions for parents to consider when preparing their children and homes.
FREQUENTLY ASKED QUESTIONS
On behalf of victims and the State of California, the district attorney's office prosecutes individuals and entities for criminal violations of the law.
Please call (909) 382-3800 to find out who has been assigned to your case. You will be forwarded to their phone extension.
The law does not look favorably upon anyone threatening a victim or witness involved in a case.
Please notify the deputy district attorney handling your case immediately.
If warranted, a criminal investigation may be opened and those threatening you will be brought to justice.
You are required to appear in court if you receive a subpoena. Your testimony and cooperation are key to a successful prosecution.
Restraining orders are completed through the courts. Further information can be obtained by visiting the court's website.
In most cases, charges are being brought against the defendant by the State of California, which is who our office represents.
Please speak with the deputy district attorney about your desire to have charges dismissed in a case.
A LIFE DEDICATED TO VICTIMS:
KENT WILLIAMS
Three of the most prolific homicide cases in San Bernardino County were handled Kent Williams.
After spending 31 years serving the people of San Bernardino County, he recently retired and shared some words of wisdom for new attorneys.
Founded in 1853, The San Bernardino County District Attorney's Office is committed to our motto of "Equal Justice For All." With a staff
of over 500 dedicated professionals, we'll fight for your rights and for justice to be served on those who harm others.
Deputy District Attorneys
District Attorney Investigators
Jason Anderson is the 36th district attorney to serve the people of San Bernardino County, since the office's inception in 1853.
With over 23 years of experience in the legal field, Mr. Anderson has argued in court both as a district attorney, and a private practice criminal defense attorney. He brings knowledge from both sides of the courtroom to the district attorney's office.
Mr. Anderson is committed to preserving the constitutional rights of all parties involved in the criminal justice process, and he seeks justice for those who have been the victim of crime.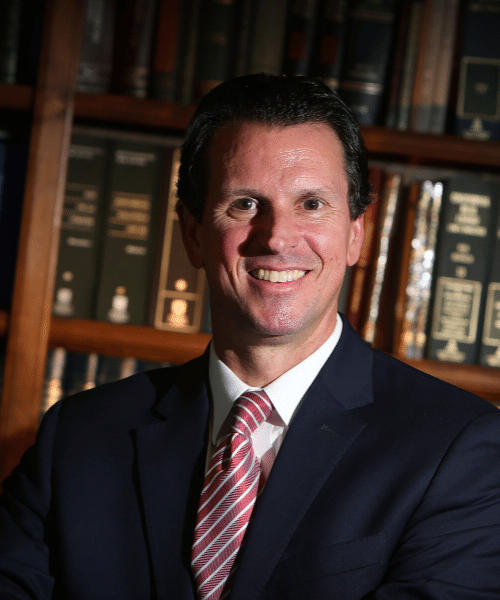 NEWS RELEASES, CRIME PREVENTION TIPS AND MORE
Purple Heart Day In San Bernardino County
August 7, 2020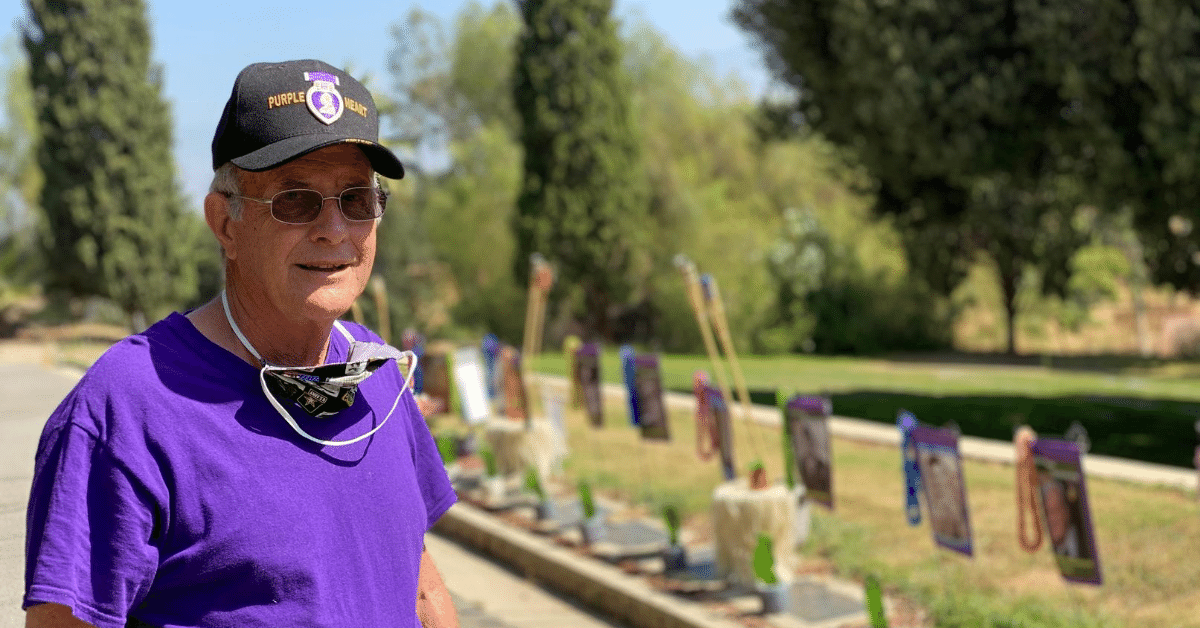 On behalf of District Attorney Jason Anderson and the men and women of the San Bernardino County District Attorney's Office, we want every purple heart medal recipient to know we are thankful for the sacrifice you have made in serving our country. Retired Army Lieutenant Colonel Leonard Tavernetti received the purple heart medal for injuries he sustained in the Vietnam War. Leonard made a career in the Army, and although he has been retired for some time, he still takes care of his "brothers" who died in their service to the country. THE REDLANDS PETITION As a member of The…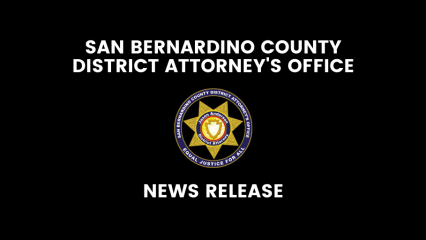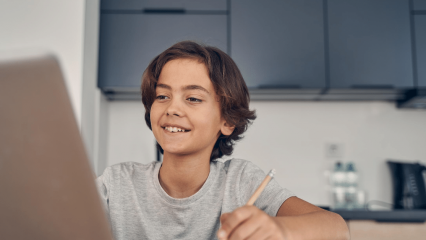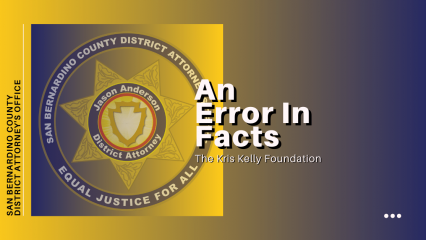 NOTABLE CASE FILINGS
*Not all case filings are listed; Only those of particular interest to the public and news media are entered on our website.
---
Tarik Rashad Howie and Kevin Douglas Jackson, Jr., Charged With Assault On A Peace Officer And Other Crimes In Victorville
August 7, 2020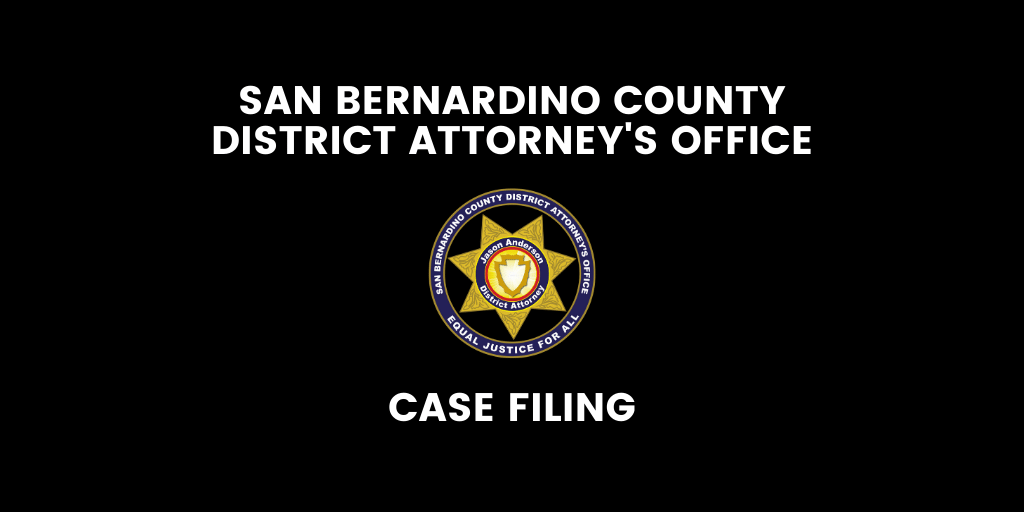 The San Bernardino County District Attorney's Office has filed charges against Tarik Rashad Howie (Age 27 of Victorville) and Kevin Douglas Jackson, Jr., (Age 26 of Victorville) for multiple crimes, including assault on a peace officer. CASE SYNOPSIS On Friday, July 17, 2020, deputies from the San Bernardino County Sheriff's Department were conducting an investigation at Hook Park in Victorville. During the investigation, one of the deputies was assaulted. Tarik Rashad Howie and Kevin Douglas Jackson, Jr., were arrested. After reviewing this case, the following charges were filed against Howie and Jackson, for the following violations of the California Penal…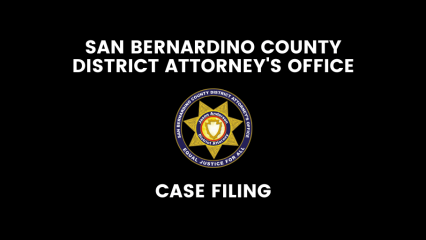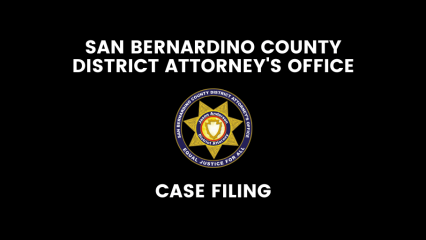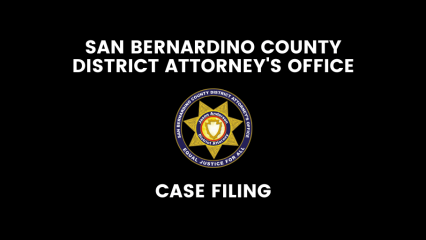 AGENCIES WE SUPPORT