UPDATED 05/13/2021: A hearing has been scheduled for Friday, May 21, 2021 at 1:45 pm, in the Orange County Superior Court in front of Judge Megan Wagner. As representatives of the people of San Bernardino County, District Attorney Jason Anderson and members of the San Bernardino County Sheriff's Department will be speaking to the court regarding Mr. Rhoden's relocation to San Bernardino County. Additionally, responses previously received from members of the community will be shared with Judge Wagner as well.
The people of San Bernardino County are adamantly opposed to having Sexually Violent Predator Lawtis Rhoden relocated from Orange County, to Twentynine Palms.
Are you concerned about the possibility of a sexually violent predator living by you and your children? Just like you, we're very concerned and actively working on stopping the Orange County Superior Court from relocating Lawtis Rhoden from their county to ours. If you're not familiar with Lawtis Rhoden, read "Sexually Violent Predator Lawtis Donald Rhoden Tentatively Ordered To Live in Twentynine Palms."
DISCUSS WITH US
If you have questions or want to discuss your concerns with us, consider joining our Facebook Group. Make sure to answer all the questions so we can approve you as quickly as possible. If you do not receive a response within 24 hours, please send us a direct message through Facebook Messenger.
ABOUT LAWTIS DONALD RHODEN
Rhoden committed multiple rapes of children. In Cocoa Beach, Florida in 1969, he lured a 13-year-old victim back to his apartment and raped her on three separate occasions. Rhoden was convicted through a plea agreement of one felony lewd and lascivious acts with a child under the age of 14 years and sentenced to…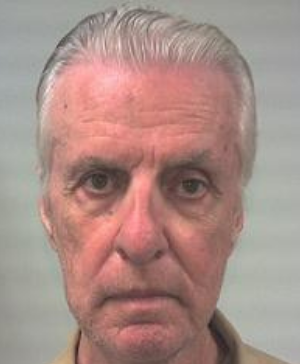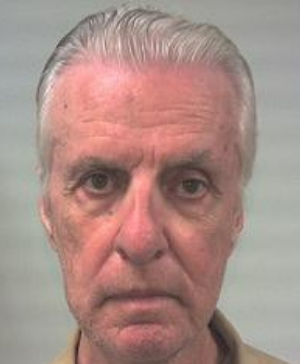 LISTEN LIVE
As of today, a hearing is scheduled for May 21, 2021, at 1:45 pm at the Orange County Central Justice Center, in Department C51. Our team of prosecutors, along with District Attorney Anderson, will be attending this hearing. The court case number is M-10123-2.
If you wish to listen to the hearing, please follow these steps:
Using Google Chrome, visit the Orange County Superior Court's Live Stream Page
Locate C51 in the list of courtrooms
Please Note: No electronic recordings, video, still photography or audio capture of the live streaming is allowed without the expressed, written permission of the court.
SHARE YOUR CONCERNS
You may e-mail concerns and opinions to the San Bernardino County Sheriff's Department at paffairs@sbcsd.org or send a letter to:
San Bernardino County District Attorney's Office
Attn: Deputy District Attorney Maureen O'Connell
303 West 3rd Street, 4th Floor
San Bernardino, CA 92415-0502
MEGAN'S LAW
Visit the California Megan's Law Website which provides information on registered sex offenders pursuant to California Penal Code § 290.46 so that members of the public can better protect themselves and their families. The information on the site is extracted from the California Sex and Arson Registry (CSAR), the State's repository for sex offender information. The information in the CSAR is provided to local law enforcement agencies by the sex offender during the registration process. Pursuant to Penal Code § 290.46, not all registered sex offenders are posted on the website. Click for more information on Megan's Law.
IN THE MEDIA
KTLA 5 – Sexually Violent Predator Who Raped Multiple Children Tentatively Ordered …
KESQ 3 – Serial Child Rapist May Be Ordered to Move to Twentynine Palms
OC Register – 1980s Rapist is Still A Predator, Jury Decides
Z107.7 FM – Twentynine Palms City Council Vehemently Opposed to Relocating Sex Predator
MEDIA DOCUMENTS
Members of the media may request to film or photograph this court proceeding. For the necessary forms required to obtain permission to film or photograph, please visit the Orange County Superior Court's Media Relations – Cameras In The Courtroom webpage.