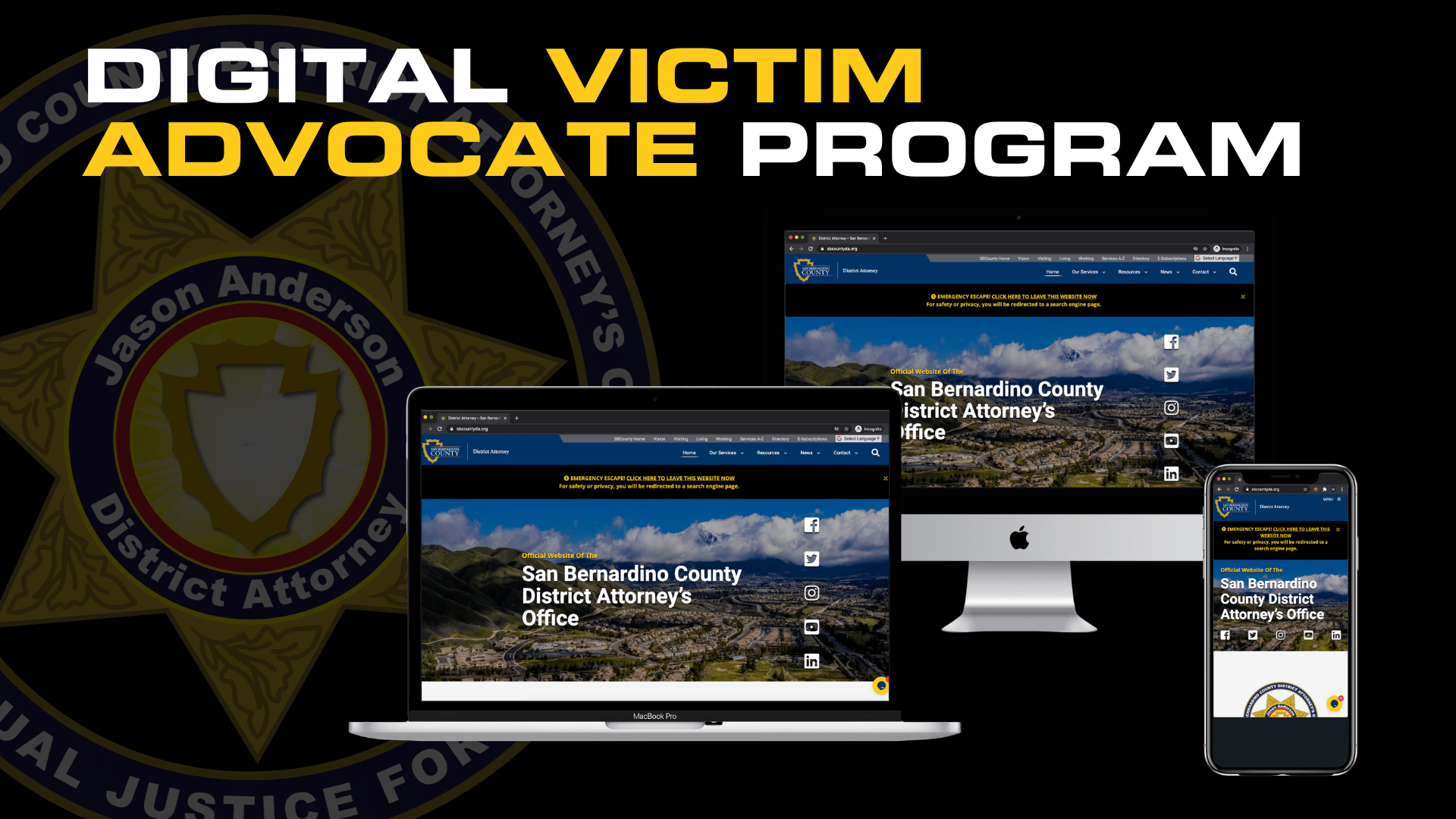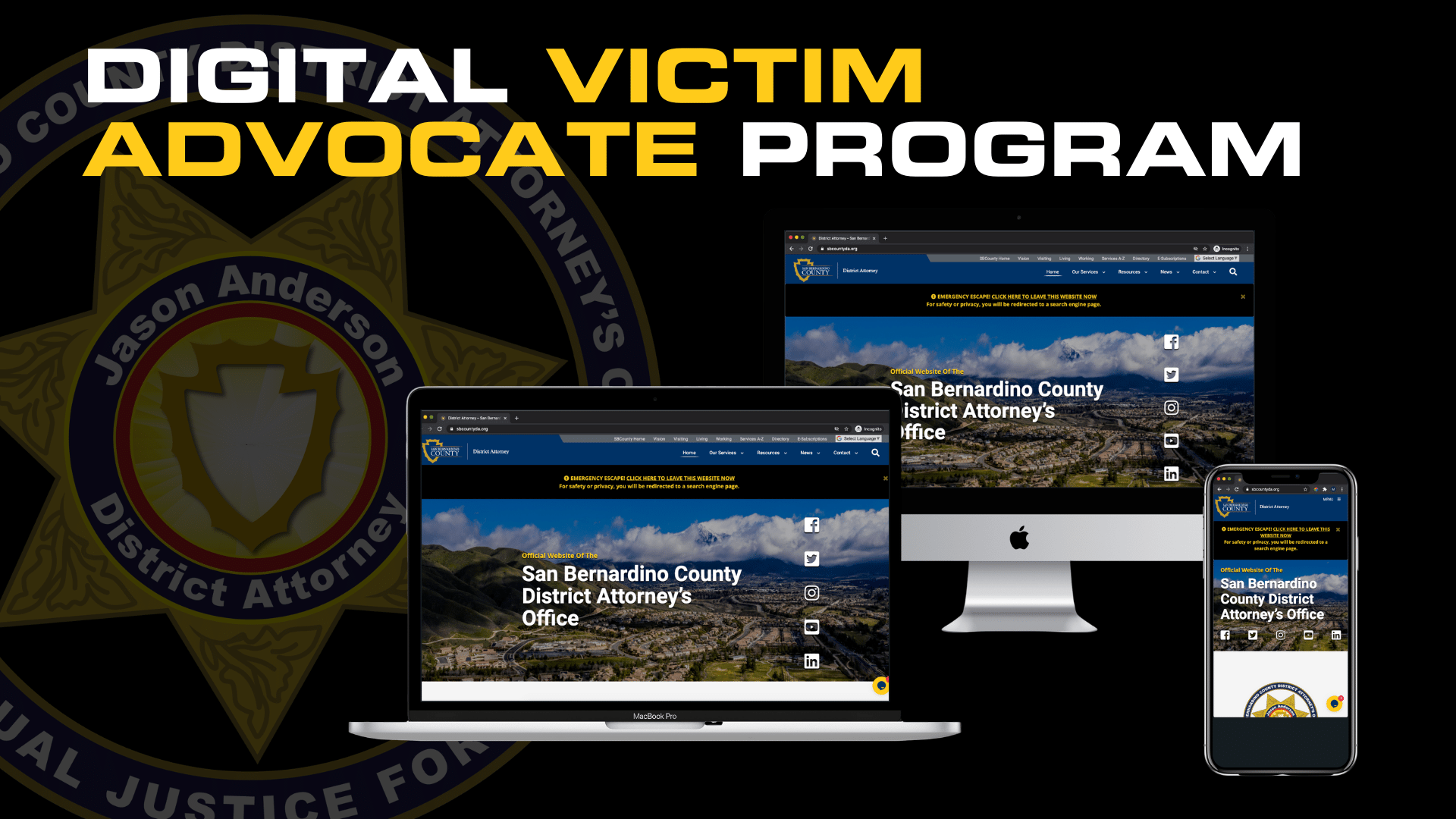 THE DIGITAL VICTIM ADVOCATE PROGRAM
The San Bernardino County District Attorney's Office is the first in California to offer access to a victim advocate through website chat, social media, and soon-to-be video.
GET HELP AND RESOURCES QUICKLY
If you have filed a police report in San Bernardino County, your case is most likely being handled or will be handled by the San Bernardino County District Attorney's Office. When this occurs, you'll be assigned to a victim advocate. If you need help reaching your assigned victim advocate or finding out who they may be, we can assist with that.
However, our services are not limited to victims who have cases at our office. For those who want to explore their option of reporting a crime can message us. The digital advocate can also assist crime victims that are in need of local resources. We will try to answer any immediate questions you may have and steer you in the right direction.
FREQUENTLY ASKED QUESTIONS
Tap on the chat bubble on the lower right corner of our website to initiate a conversation with our team. Our service works whether you are on a desktop, laptop, tablet or phone.
If we are helping another person, or we are on a different assignment, we may not answer right away. You will have the option to leave your contact information, and we'll be sure to get in contact with you as soon as possible. Please make sure to leave a good contact method whether it be a phone number or email address so we can reach you.
We have our team online Monday thru Fridays, from 8 am to 4 pm. We're not available on holidays or weekends.
We are not an emergency response agency, so if you are in immediate danger please call 911.
The purpose of our chat is not to make a police report. Any and all information about a new or existing crime must go through you local law enforcement agency. We can however, direct you to the correct department to assist you in making a report.
If you would like to get resources or chat with an advocate about the options that are available to you as a crime victim, you can do so anonymously. However for security and confidentiality reasons we can not release any type of case information.