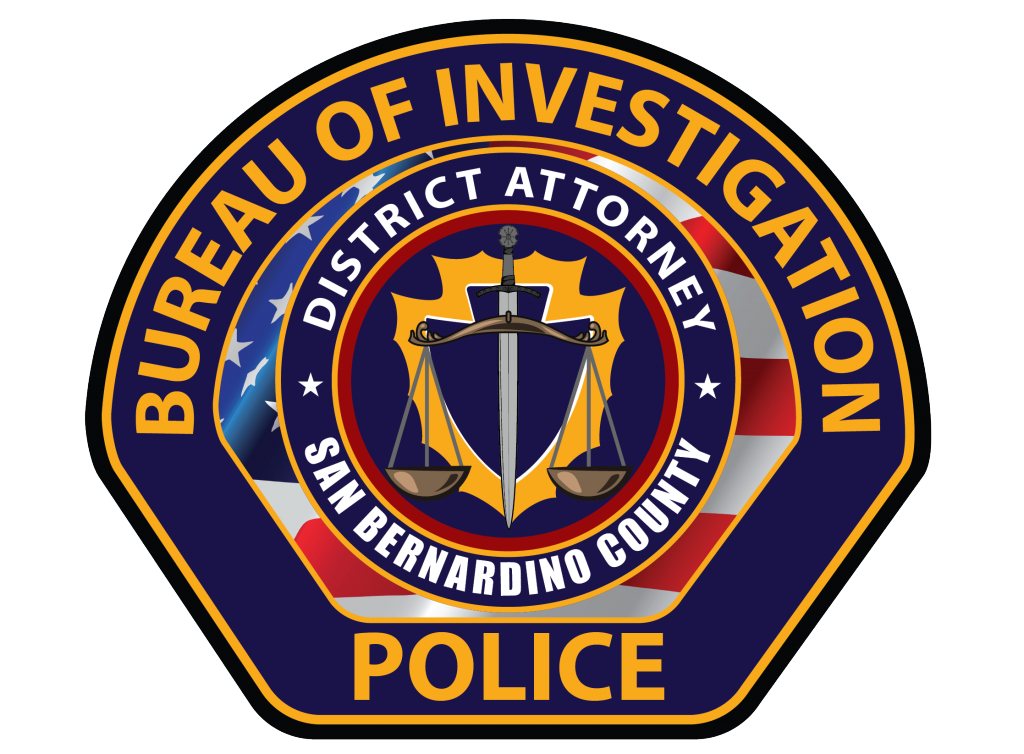 BUREAU OF INVESTIGATION
The San Bernardino County District Attorney's Bureau of Investigation is committed to providing quality and responsive investigative services to prosecutors, our community, and all those serving throughout the criminal justice system.
The bureau is composed of sworn peace officers, investigative technicians, trial prep coordinators, witness coordinators and other professional staff. These staff members are assigned to five district attorney facilities providing services that cover over 20,000 square miles.
The average district attorney investigator hired by the San Bernardino County District Attorney's Office has fifteen years of law enforcement experience. Typically our investigators have served with a police or sheriff's department a minimum of three years as a detective before transitioning to a position as a district attorney investigator.
We actively recruit highly talented investigators who have great law enforcement reputations. Our mission of pursuing justice demands that our standards are high.
Our investigators and staff members are assigned to investigate all types of criminal conduct. Our staff members assist prosecutors in preparing and organizing cases for court, including locating missing witnesses and organizing evidence for presentation at trial. Additionally, we assist various local, state, and federal law enforcement agencies to ensure thorough investigations are conducted.
SPECIALIZED INVESTIGATIONS
Our investigators specialize in investigative areas such as:
Hardcore Gangs
Career Criminals
Homicides
High-Tech Crimes
Public Integrity
Juvenile Crimes
Major Fraud
Sexually Violent Predators
Auto Insurance Fraud
Child Abduction
Worker's Compensation Fraud
Real Estate Fraud
Consumer Fraud
Officer-Involved Shooting Response Team
Industrial Deaths
Environmental Crimes
DOWNLOADS
We are required to make available to the public the following publications pursuant to provisions in AB 481, which you can download and view:
Additional information regarding our Bureau of Investigation policy and orientation manuals, as well as our Retiree CCW packets are available for download here: