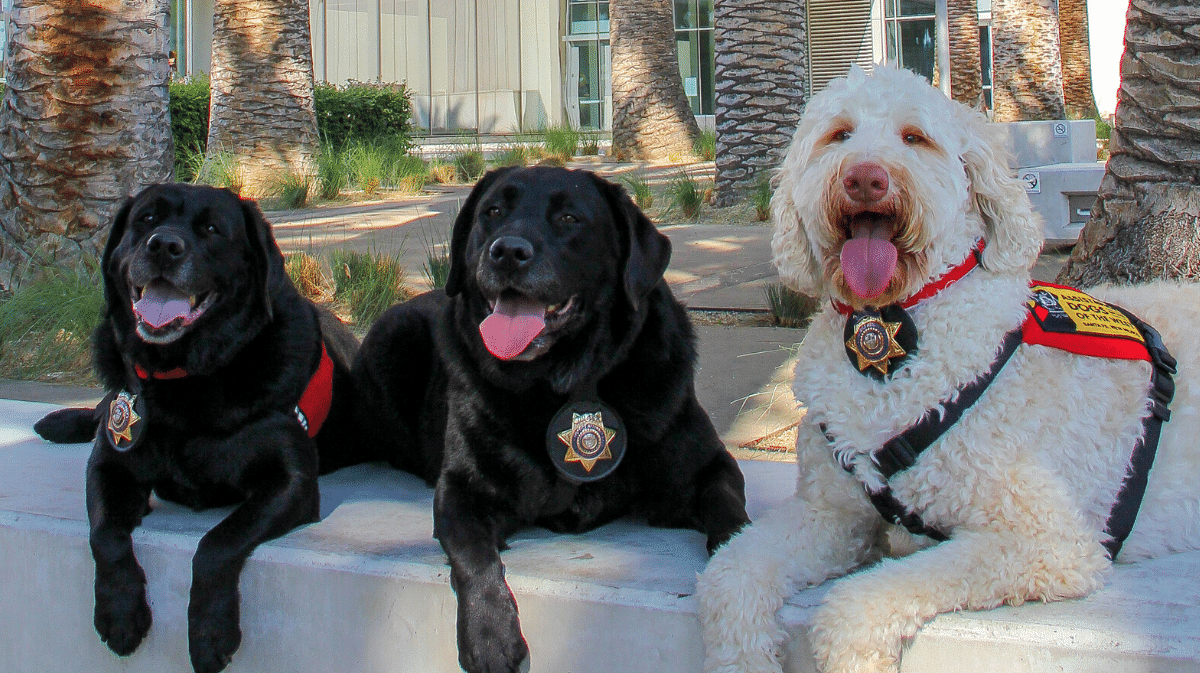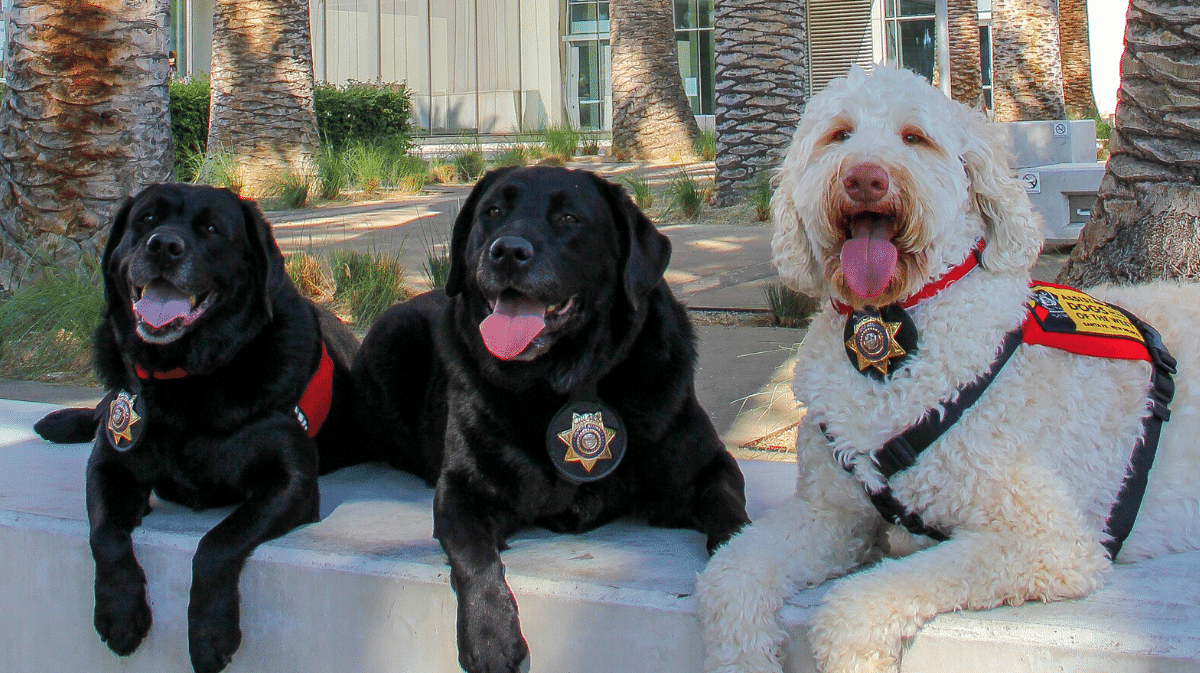 COURTROOM FACILITY K9 PROGRAM
Sometimes just being in the physical courtroom itself can be stressful for children. And then when you factor in the content of what they may have to discuss in their testimony, overall, it can be a traumatic experience. Asking a child to recall horrific details in a courtroom full of strangers, with his or her abuser staring from across the room, is a painful and sometimes embarrassing situation.
Our main goal is to greatly reduce the understandable fears that a child has about entering the courtroom. Doing so is beneficial to everybody involved because when the child is calm and feeling more confident, it is likely that we can more effectively obtain justice.
Research shows that just having dogs nearby has a calming effect and lowers blood pressure. The level of cortisol which is associated with stress, is actually lowered when dogs are present, and the production of serotonin, a chemical which promotes well-being, is increased.
HOW IT ALL BEGAN
In 2015, the San Bernardino County District Attorney's Office swore in two new members creating the Special Victims K-9 Unit. Lupe and Dozer are the first courthouse facility dogs for the DA's Office. They are both English Labradors. In 2020, the K9 unit welcomed Kirby, a 3 yr old Labradoodle. All three dogs were highly trained from Assistance Dogs of the West located in Santa Fe, New Mexico.
TRAINING
The dogs were selected based upon their temperament. All went through extensive training and can perform over 90 cues. Certified through Assistance Dogs International, their professional behavior allows them public access in accordance with American's with Disabilities Act law. Lupe, Dozer, and Kirby along with their handlers, are re-certified every year.
Courthouse facility dogs are professionally trained dogs working throughout the country in prosecutor's offices, child advocacy centers, and family courts
Dozer was born on April 11, 2013
Lupe was born on October 4, 2013
Kirby was born March 29, 2017
Each dog lives with their handler.
Lupe loves bananas and apples
Dozer loves string cheese
Kirby loves chicken potpies
When they take off their vests and hear the cue "release" they know they are off duty.
Lupe enjoys squeaky balls and the beach
Dozer enjoys swimming and his stuffed hedgehog
Kirby enjoys sleeps and playing peek-a-boo