The last thing you need in 2020 is for someone to get access to your bank or credit card information. While we want you to do your holiday shopping in San Bernardino County, COVID-19 has caused some challenges leading shoppers to purchasing online. Online safety has never been more important.
---
1. SKIP THE DEBIT CARD
Instead of using your debit card, it is wiser to use a credit card. Here's why: your debit card is linked directly to your bank account, making it easier for a hacker to steal your information. If they get into the checking account linked to your debit card, hackers can quickly drain your hard-earned funds.
2. SHOP SECURE SITES ONLY
Make sure the sites you are shopping on are secure before you enter your credit card information. Look for "HTTPS" at the beginning of the site's web address. If you only see "HTTP" at the beginning of the web address, this means that the site is not secure and the information you share won't be either. Another easy way to check if the site is secure is to look for the grey lock on the left side of the web address. This is a good sign and means the site you are browsing is "HTTPS," and your credit card information should be in good hands.
3. DON'T GIVE TOO MUCH INFORMATION
No retailer needs to know your Social Security number or your grandfather's name simply to make a purchase. Major sites get hacked frequently, so if you see suspicious questions like these, it might be best to shop on another site. (Retailers don't need to know anything other than your billing and shipping information, and an email address for them to send you a receipt.)
4. TAKE ADVANTAGE OF SECURITY ALERTS
It's amazing how we all use certain things daily, such as our mobile phones, social media, and debit or credit cards. Yet, these three areas are where we tend to pay the least amount of attention in terms of security.
Log into your bank or credit card's website and visit the security area where you can set up text and email alerts to be notified when a withdrawal or transaction occurs over a certain amount.
In the event someone has grabbed your account information, you can possibly stop the purchase or at least notify the fraud department so you can get your money reimbursed and back into your account.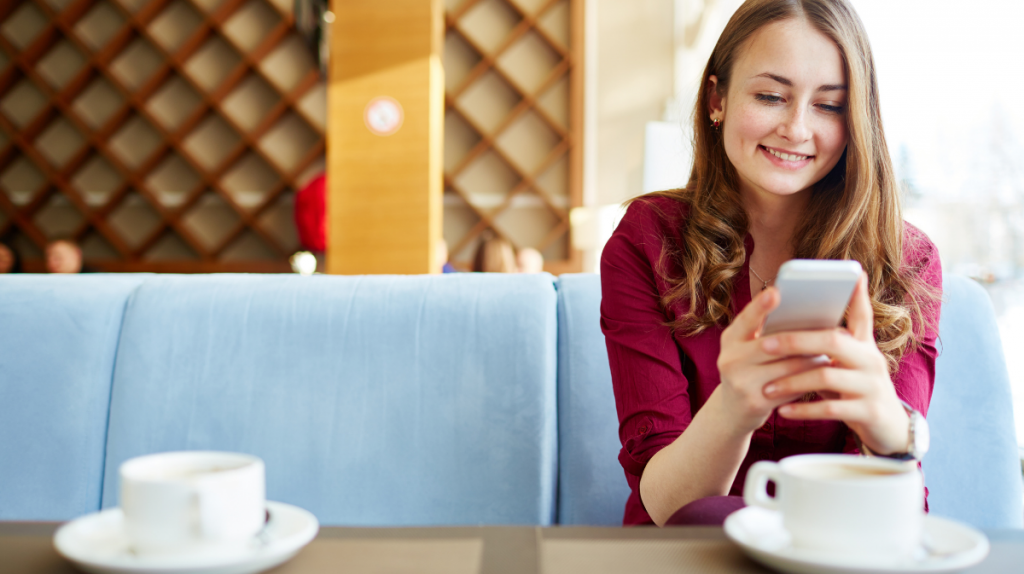 5. BE CAREFUL WHEN SHOPPING ONLINE IN PUBLIC
This should be a no-brainer, but here's why you should not shop online when you are in a public place: there may be prying eyes attempting to copy your card information. Public Wi-Fi also poses a risk to your banking safety as hackers can potentially access your information when you share the same WiFi. Use a VPN (Virtual Private Network) app to secure your device while using public WiFi.
Shopping on your phone may be easier for some users. Use the apps provided directly from the retailers for a safer and easier online shopping experience.
6. CHECK YOUR STATEMENTS FREQUENTLY
Make sure to check your bank statements regularly during the holiday season instead of just at the end of the month. This will help alert you to any purchases you did not make. If there is a fraudulent purchase on your statement that you are not familiar with, make sure to call your bank. Make sure to go to your banks official website and call the number listed directly on the site.
7. DON'T CLICK THE LINK IN ODD TEXT MESSAGES
There is a scam going around where people receive a text message asking them to click on a link to track a package coming their way. Don't do it! This is just another way the bad guys are finding ways to get your personal information or hack into your device.
If you want to know where your package is, simply login to the retailer's site to find out the status of your order.
---
WHAT TO DO IF YOU'RE A VICTIM
If you notice a fraudulent charge on an account, make sure to immediately notify your bank or credit card company. This will get their fraud prevention department involved and your money back into your account.
---
You should also flag your credit to make sure new accounts are not suddenly opened in your name. Equifax and Experian offer services which not only help you improve your credit rating, but safeguard you from potentially damaging actions occurring with your credit.
RESOURCES
You can find additional information and help through the following links:
Federal Trade Commission – Protecting Against Credit Card Fraud
Experian – Credit Card Fraud: What to Do if You're a Victim