SAN BERNARDINO – January is #HumanTrafficking Awareness Month and our Office would like to spotlight a program called 'The Open Door' through The Family Assistance Center. The Family Assistance Center is a local non-profit that has served San Bernardino County for over 37 years.
The Family Assistance Center offers multiple programs that include combating youth homelessness, resources for re-entry into society, offering a safe space and housing for victims of domestic violence, and shelters and advocacy services for victims of human trafficking. Their work to empower all individuals and families, regardless of age, race or gender, strengthens community, families and survivors.
The Open Door program is dedicated Human Trafficking Program within the Family Assistance program that provides advocacy, mentorship, and support to all victims of Human Trafficking.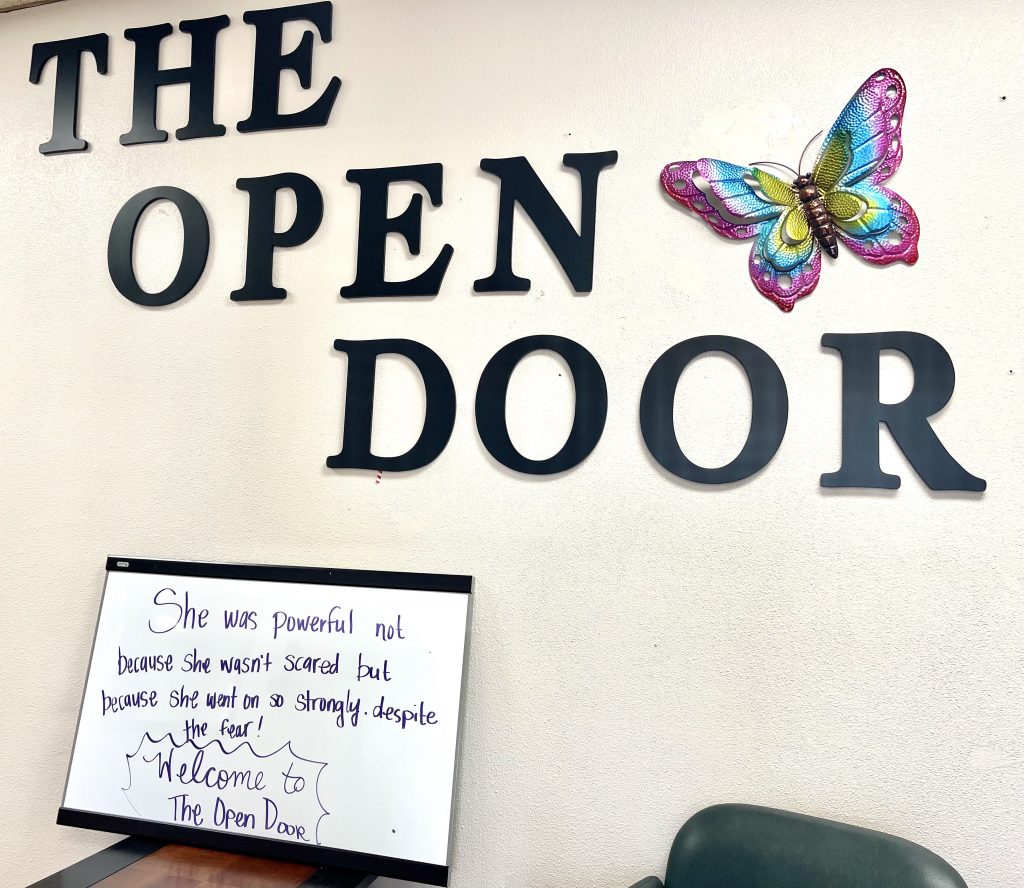 The Open Door program believes that each individual has a right to be free from exploitation, the right to free supportive services and the right to grow into independent individuals who determines and makes their own choices. The Open Door believes in meeting each person where they are at, not where we think they should be.
"We are a team committed to assisting survivors meeting their basic needs, reducing their harm, reunifying with family and when applicable advocating on their behalf," said Program Director Dianne Amato, "Our goal is to help survivors build a strong foundation for a solid future and foster growth in each and every person."
In 2021 the San Bernardino County District Attorney's Office handled approximately 42 cases, filing felony Human Trafficking related charges including PC 236.1(b)- Human trafficking of an adult, PC 236.1(c)(1)-(2)- human trafficking of a minor , PC 266h(a)- Pimping, and PC 266i(a)(1)- Pandering
Our Human Trafficking Unit of Deputy District Attorney's and Investigators alongside our own Bureau of Victim Services have worked closely over the years with The Open Door program.
"Human trafficking is often under reported and difficult to detect but the truth is it takes place every single day in San Bernardino County, " said Deputy District Attorney Helmuth. " When a trafficker is arrested and brought to justice through the judicial process, the case is not "closed" for the victims. Victims need care, resources, and support to move forward."
---
As a nonprofit, The Open Door relies on support from donations, volunteers, and outreach programs to provide assistance and maintain resources and advocacy for victims of human trafficking.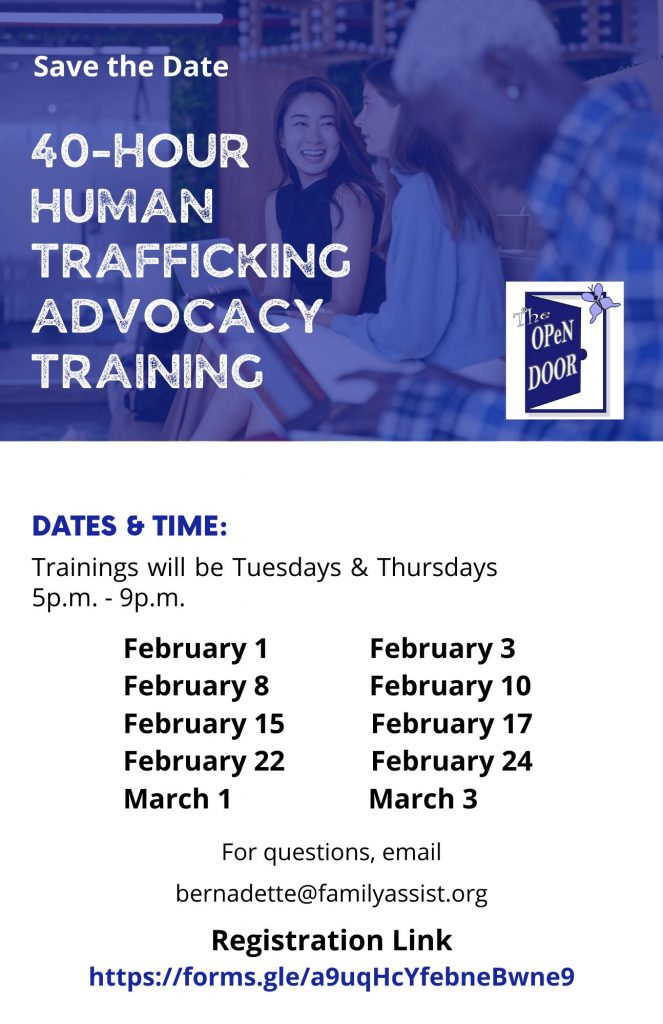 The Open Door is currently offering a online 40-Hour Human Trafficking Advocacy Training starting February 1st. This training is open to the public and is for anyone who wants to lean about the impacts of Human Trafficking and is interested in becoming an advocate.
---
"The Open Door advocates are aptly titled Empowerment Advocates as they truly empower victims; whether it be finding their voice, finishing school or starting a career," continues Helmuth, "Although faced with the many challenges inherent to human trafficking, Open Door's dedication to serving victims is unwavering and their work has impacted the lives of many."
For more information on the Family Assistance Center and The Open Door program please visit:
www.facebook.com/FamilyAssistanceProgram
www.instagram.com/familyassistanceprograms
www.twitter.com/FamilyAssist760
24/7 Human Trafficking Hotline number is (909) 333-7476
"We know it's a struggle to be "in" and it's a struggle to "get" out. At some point we have to pick a struggle that's worth it to us. Just know that you matter and there are people to help you walk that road when you're ready. It's never too late" -Survivor Advocate