With more and more people in the community becoming accustomed to using their computers, tablets and mobile phones for everything in their day-to-day lives, the San Bernardino County District Attorney's Office's Digital Victim Advocate Program is setting the example for how to be more accessible to the community, especially victims and witnesses.
---
Earlier this year, most of the world was forced into embracing the technology of video conferencing, live-stream video, and video chats. The use of digital devices, such as phones and tablets, increased worldwide. Along with this, there has been an increase in social media usage and services like FaceTime, Google Duo, and Zoom.
District Attorney Jason Anderson recognized that victims still needed to have contact with their victim advocates and that a victim advocate should be available to the online community to answer questions, provide support, and follow-up on individual cases.
"Our hope for this program is to reaffirm the communities' trust and confidence in our office and the services we provide. All too often, people forget that our office exists to protect victims and fight for them and their rights. This new way of communicating takes us one step closer in helping the communities we serve."
– Jason Anderson, District Attorney
Mr. Anderson's vision was put in place when the digital victim advocate program was officially launched on Monday, August 17, 2020. The program is possibly the first of its kind in California, if not the United States.
Flerida Alarcon, who is the bureau chief for the district attorney's victim services bureau, said, "We have seen the impact the pandemic is having across the world and how technology is being used now more than ever. I believe it's critical that victims of crime who may be isolated are able to reach out to a victim advocate to receive much-needed services using their preferred method of communication. Our office remains committed to supporting our community in times of crisis. The digital victim advocacy program will allow us to provide additional services using technology and social media platforms."
RYAN ISENBERG – THE FIRST DVA
For the DVA program's launching, Victim Advocate Ryan Isenberg brings her experience in her field of helping victims and her desire to improve office-to-community relations to her new position.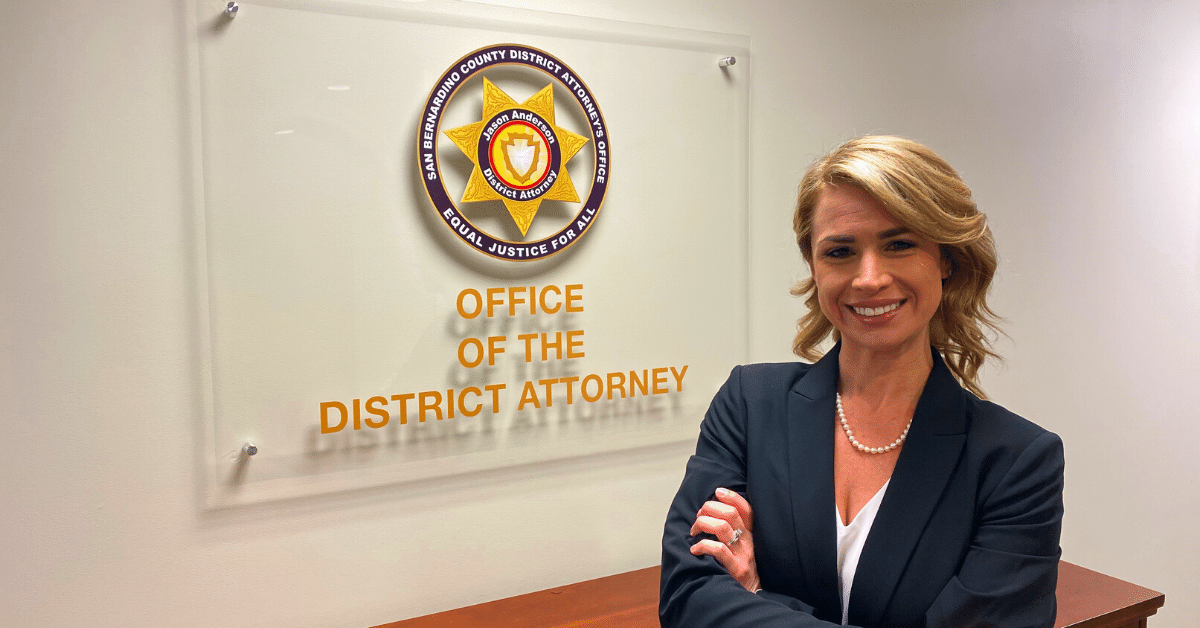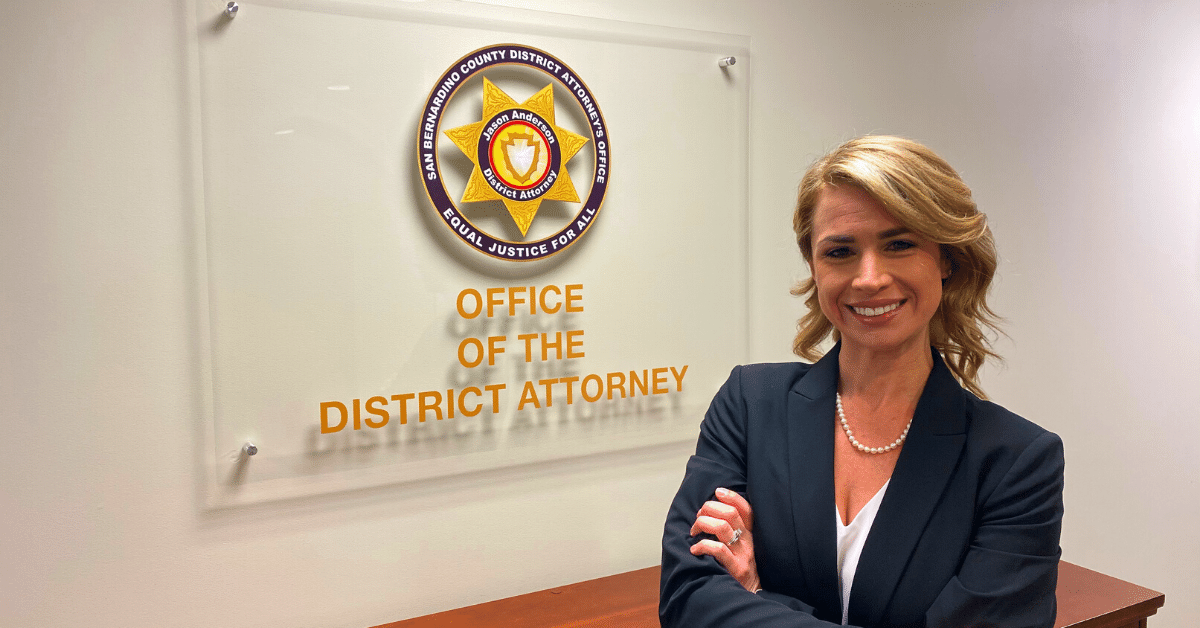 Ms. Isenberg has her bachelor's degree and experience working at a rape crisis center, family justice center, and a broad cross-section of helping victims of all crimes.
You can learn more about Ms. Isenberg here: Ryan Isenberg: San Bernardino County's First Digital Victim Advocate
HOW IT WORKS
By simply visiting our district attorney's website at SBCountyDA.org, visitors will find a chat bubble on the home page's lower right corner. By clicking on the bubble, a window will open, which will allow visitors to chat with our team. If the conversation is victim-related, it will be answered by the digital victim advocate. If our team is helping others, visitors will have the ability to leave a message, which will be returned as quickly as possible.
For more information, visit the Digital Victim Advocate Program page.
EXPANDING THE REACH OF VICTIM SERVICES
Traditionally, our victim advocates are working directly with victims to help them through their cases. The digital victim advocate program brings our victim services program closer to the community and more attainable.
ADVANCED FEATURES COMING
As the program progresses, features like a knowledge base library of commonly asked questions are being added to make getting answers and information even faster. Soon, a video chat feature will be made available.
We hope that by incorporating technology and making a portion of our services accessible from digital devices, we can reach more people within our community.