Official Website
San Bernardino County
District Attorney's Office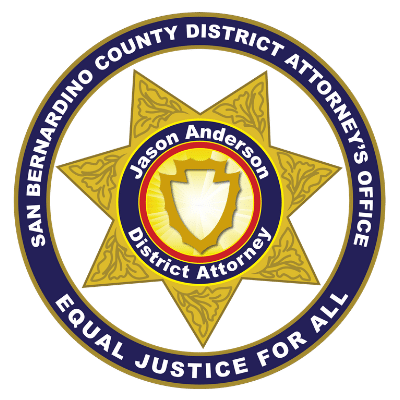 EQUAL JUSTICE FOR ALL.
The San Bernardino District Attorney's Office serves the residents, business owners, and visitors of San Bernardino County, California.
Our number one priority is the prosecution of those responsible for committing crimes within our communities so that the safety and security of others are protected.
Working in conjunction with some of the finest law enforcement agencies California has to offer, we will pursue justice on behalf of victims and their families.
HOW CAN WE HELP YOU?
Select an option below to get the answers to questions you may have, or to get further information about a topic.
Are you a victim or witness needing assistance? Our office has a team of dedicated victim advocates who can help you with resources and materials.
Do you need help such as resources or a shelter? Do you need to speak to a victim advocate about your case?
Unsure who to contact regarding a case or a type of crime, or need information about available services?
FREQUENTLY ASKED QUESTIONS
On behalf of victims and the State of California, the district attorney's office prosecutes individuals and entities for criminal violations of the law.
Please call (909) 382-3800 to find out who has been assigned to your case. You will be forwarded to their phone extension.
The law does not look favorably upon anyone threatening a victim or witness involved in a case.
Please notify the deputy district attorney handling your case immediately.
If warranted, a criminal investigation may be opened and those threatening you will be brought to justice.
Restraining orders are completed through the courts. Further information can be obtained by visiting the court's website.
You are required to appear in court if you receive a subpoena. Your testimony and cooperation are key to a successful prosecution.
In most cases, charges are being brought against the defendant by the State of California, which is who our office represents.
Please speak with the deputy district attorney about your desire to have charges dismissed in a case.
MEMORIAL DAY
WEEKEND
Please be safe this weekend if you plan on boating.
Have life vests, don't drink and drive, watch for other boats, and be a good person!
Founded in 1853, The San Bernardino County District Attorney's Office is committed to our motto of "Equal Justice For All." With a staff
of over 500 dedicated professionals, we'll fight for your rights and for justice to be served on those who harm others.
Deputy District Attorneys
District Attorney Investigators
MEET JASON ANDERSON
36th District Attorney of San Bernardino County
With over 23 years of experience in the legal field, Mr. Anderson has argued in court both as a district attorney, and a private practice criminal defense attorney. He brings knowledge from both sides of the courtroom to the district attorney's office.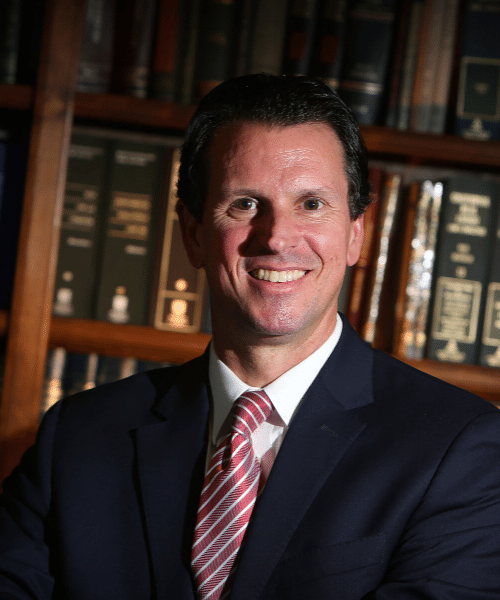 Victorville Murder Conviction
April 28, 2020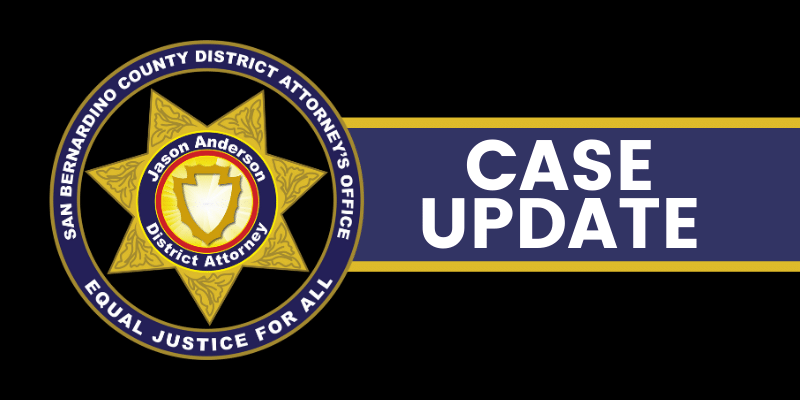 Renee Metcalf owned a home in Twentynine Palms where she lived with her adult daughter, Christy McKissic, and Christy's daughter, Zariah. On the night of the murders, Zariah fell asleep in bed with her grandmother. At approximately midnight, Zariah was woken up to her grandmother running out of her room toward Christy's room. Zariah then heard gunshots and saw blood spray in the hallway. Zariah saw a man walk in the room towards her while pointing a gun at her. The magazine of the gun dropped out of the gun and the male told her to, "shut up and go to sleep." …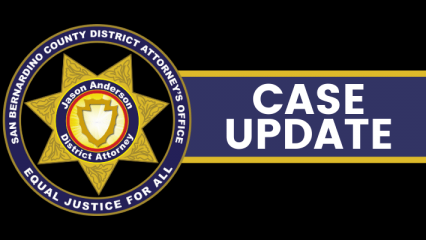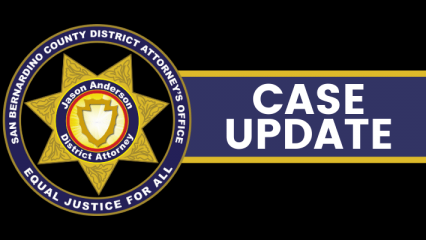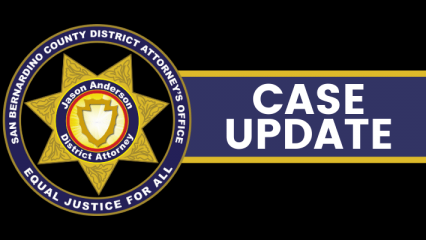 FOLLOW @SBCOUNTYDA ON SOCIAL MEDIA