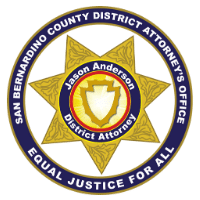 HOW TO WRITE A VICTIM IMPACT STATEMENT
A Victim Impact Statement is a written or oral statement presented to the court at the defendant's sentencing. Victims or survivors have a legal right to inform the judge about how the crime has affected their lives and can ask that a defendant receive a particular sentence.
How to Write a Victim Impact Statement
As you are preparing your impact statement, you may find that using the following questions can guide you:
How did the crime affect you and your family?
What was the emotional impact of the crime on you and your family?
What was the financial impact on you and your family?
Do you have any recommendations to the court about disposition (sentencing) of this case?
Is there anything else you would like to tell the court?
The above guidelines do not cover the totality of the impact of crime, but may be used as a starting point. Victim Impact statements are unique to you and people have various ways of expressing how crime has affected them.
What Happens to my Victim Impact Statement? Do I have to read it in court?
Preparing and presenting an impact statement in court can be intimidating. If you do not think you can physically stand in front of the offender and read your statement, another family member or friend, a victim advocate or the Deputy District Attorney can read your statement for you.
If you submit a letter, this will become part of the court file, the prosecutor's file and the defense file. Victim Impact Statements can also be included in the offender's Department of Corrections and Rehabilitation file.
Why Write a Victim Impact Statement?
It is not mandatory you write an impact statement. It is a right you have but not one that you have to participate in. There are several reasons why Victim Impact Statements are beneficial. The reasons stated below are just a few.
The judge gets to hear your side of the story. This is usually the first time this occurs. Throughout the criminal justice process, the focus is on the offender. Hearing from those that are affected by the crime puts a face with an often forgotten victim
You have the opportunity to address the court, and the offender by way of the court, about how the crime has affected you. Many find this helpful in the journey of victimization. Letting those know how they harmed you can be beneficial for emotion well-being.
Links to sample VIS