Humans are NOT for sale… yet millions worldwide are being trafficked and exploited. In fact, human trafficking is currently the fastest growing criminal operation and is projected to rise as the number one criminal business by 2024, according to San Bernardino County's Coalition Against Sexual Exploitation (C.A.S.E.). As a $150 billion dollar global industry, human trafficking is not going anywhere and it continues to spread in our very own backyard. With California being a popular border state with the world's fifth-largest economy, human traffickers have set their eyes on the golden state to make their green.
Thankfully, there are many women and men who are actively fighting against the evils of trafficking in hopes to rescue those who have found themselves in the life of sex trafficking. "It can happen to anyone," said Angel Magallanes, the C.A.S.E. coordinator. "Through my experience with CFS [the Department of Children and Family Services], statistically, it is not the stranger that your children are the most vulnerable with. It is the person who has the most access to your children."
After serving as a social worker with CFS for four years, Angel was given a new opportunity. In 2018, Angel transitioned to her current role as a social service practitioner stationed at the county's Children's Network where she also serves as the C.A.S.E. coordinator. "I never expected to end up in this line of work," said Angel. "My purpose in life has always been to work with at-risk youth." With a double bachelor's in human services and sociology, a minor in social work, and a master's degree, Angel dedicates her extensive knowledge to make the world a safer place for children.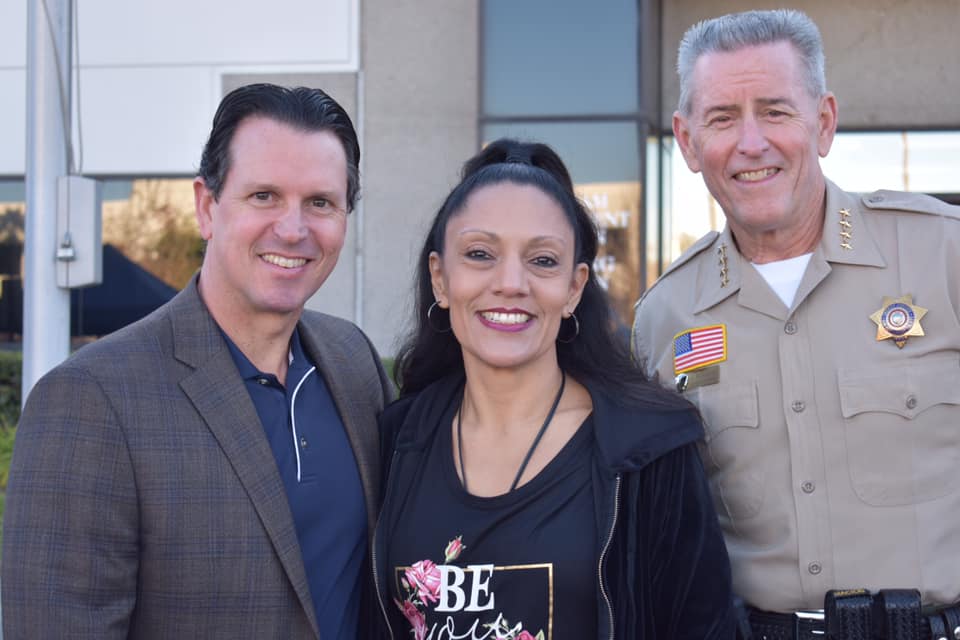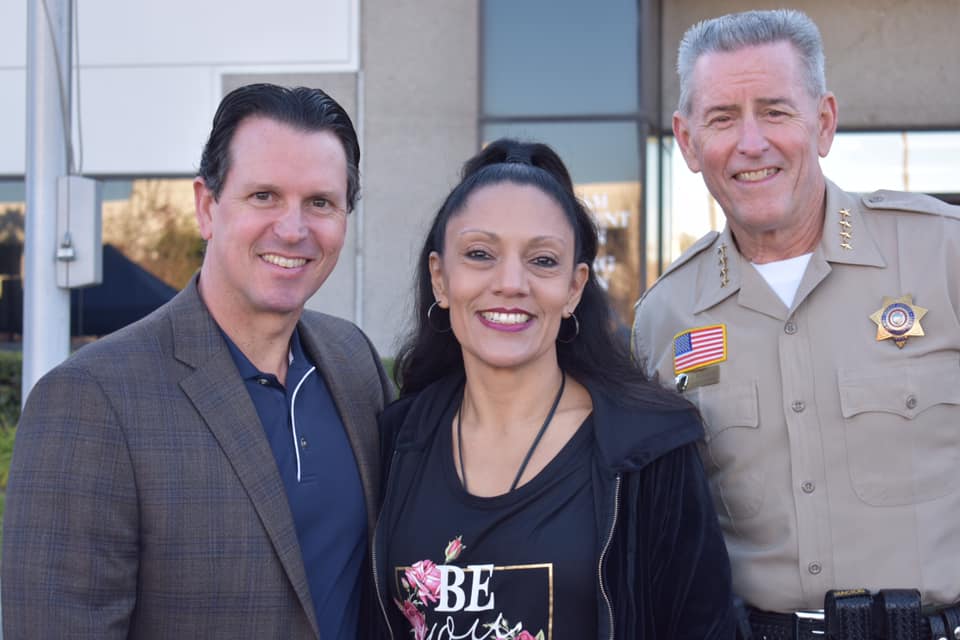 C.A.S.E.
The San Bernardino County Coalition Against Sexual Exploitation, or C.A.S.E., was founded in 2009. It is comprised of public and private entities that aim to "to educate, prevent, intervene and treat victims of sexual exploitation."
They say "ignorance is bliss," but in Angel's case, ignorance, or lack of awareness on the subject of sexual exploitation, is how the traffickers win. "We really want individuals to come away from C.A.S.E. trainings a little bit more knowledgeable to crush some of those stereotypes and look at human trafficking for what it is: child abuse," said Angel.
As the C.A.S.E. coordinator, it is Angel's job to educate the public on what trafficking is, what warning signs to watch out for in your home, and how to prevent it. Traditionally, this is accomplished through community awareness, speaking to schools, health fairs, seminars, C.A.S.E.'s annual walk to raise awareness, etc. In light of COVID-19, however, Angel is having to readjust and reimagine how she can continue to educate the public in effective new ways. While this year's annual C.A.S.E. walk was canceled due to the pandemic, this did not hinder Angel's energy to educate.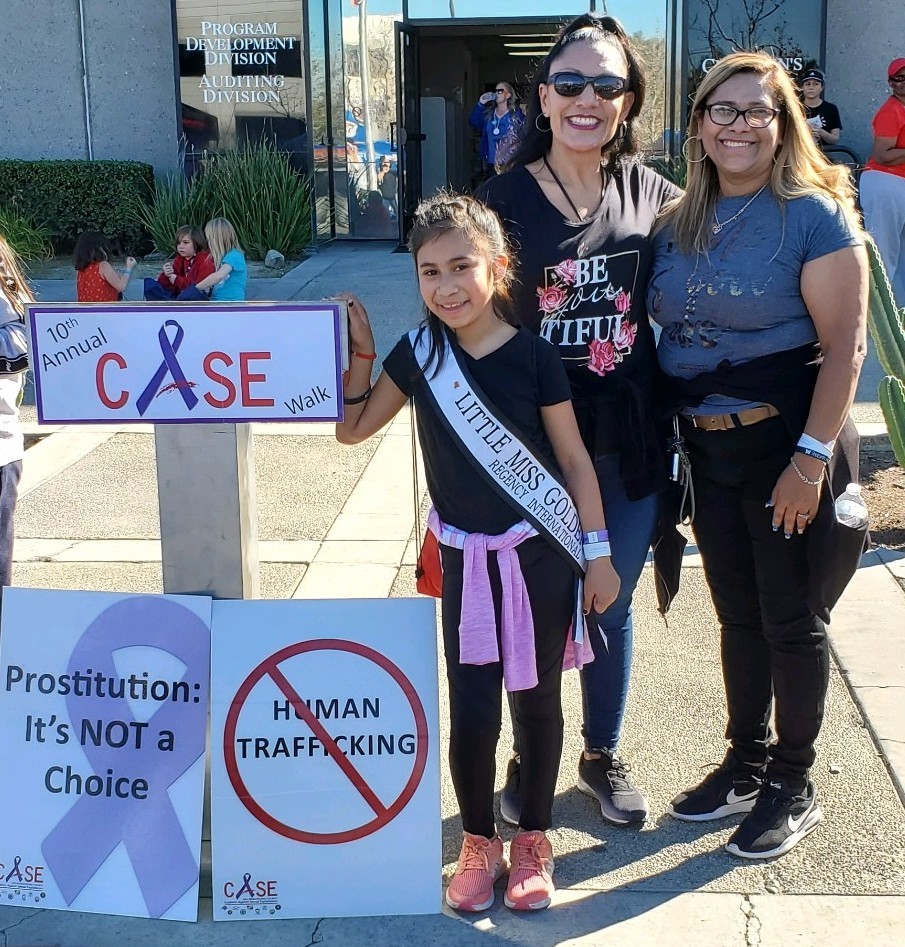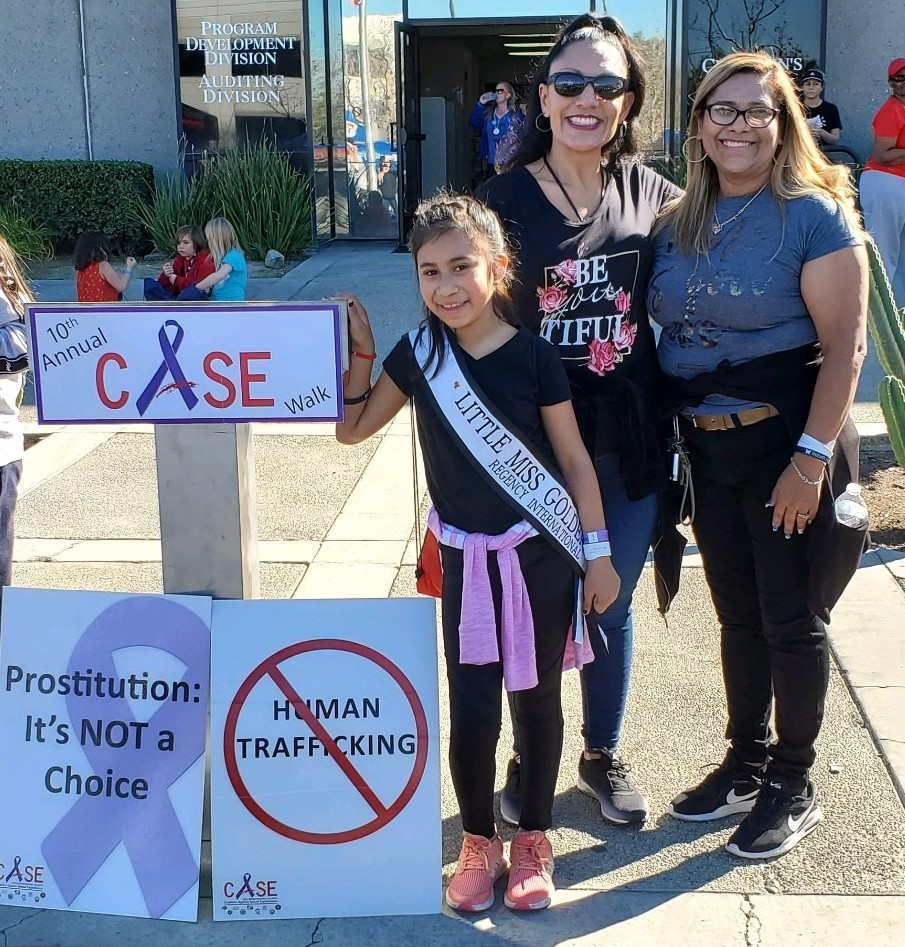 C.A.S.E. is leading several Zoom webinars during the month of January (National Human Trafficking Prevention Month) in partnership with the San Bernardino County Sheriff's Department where members of the community are able to learn about and discuss the topic of human trafficking. "Human trafficking is not going anywhere," said Angel when discussing the rise of the industry. "It's something that people look at in a very negative light, but I hope that I can really illuminate the issue in a way that makes sense to people."
C.A.S.E. currently partners with ten agencies, service providers, community organizations, and the faith-based community.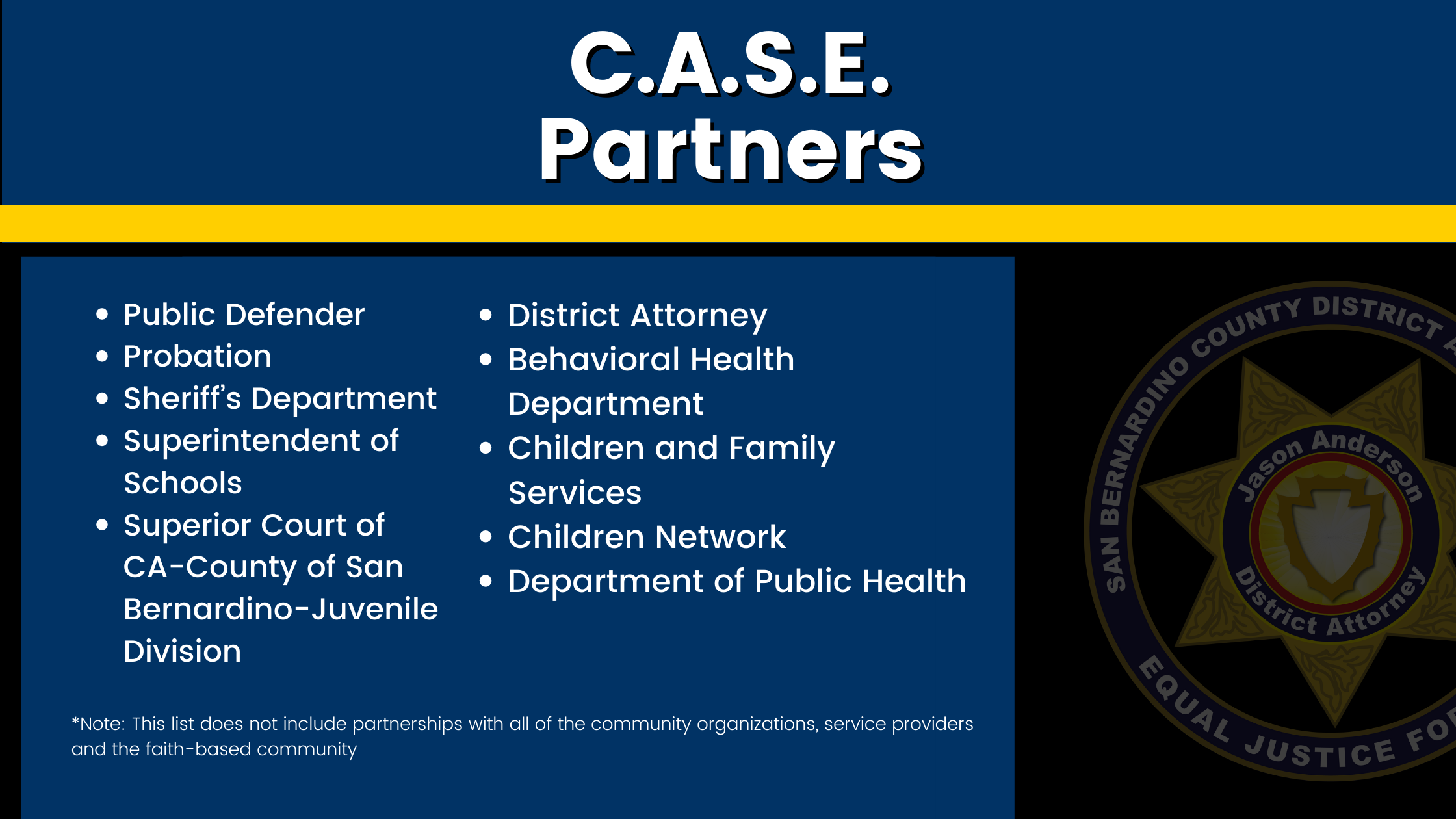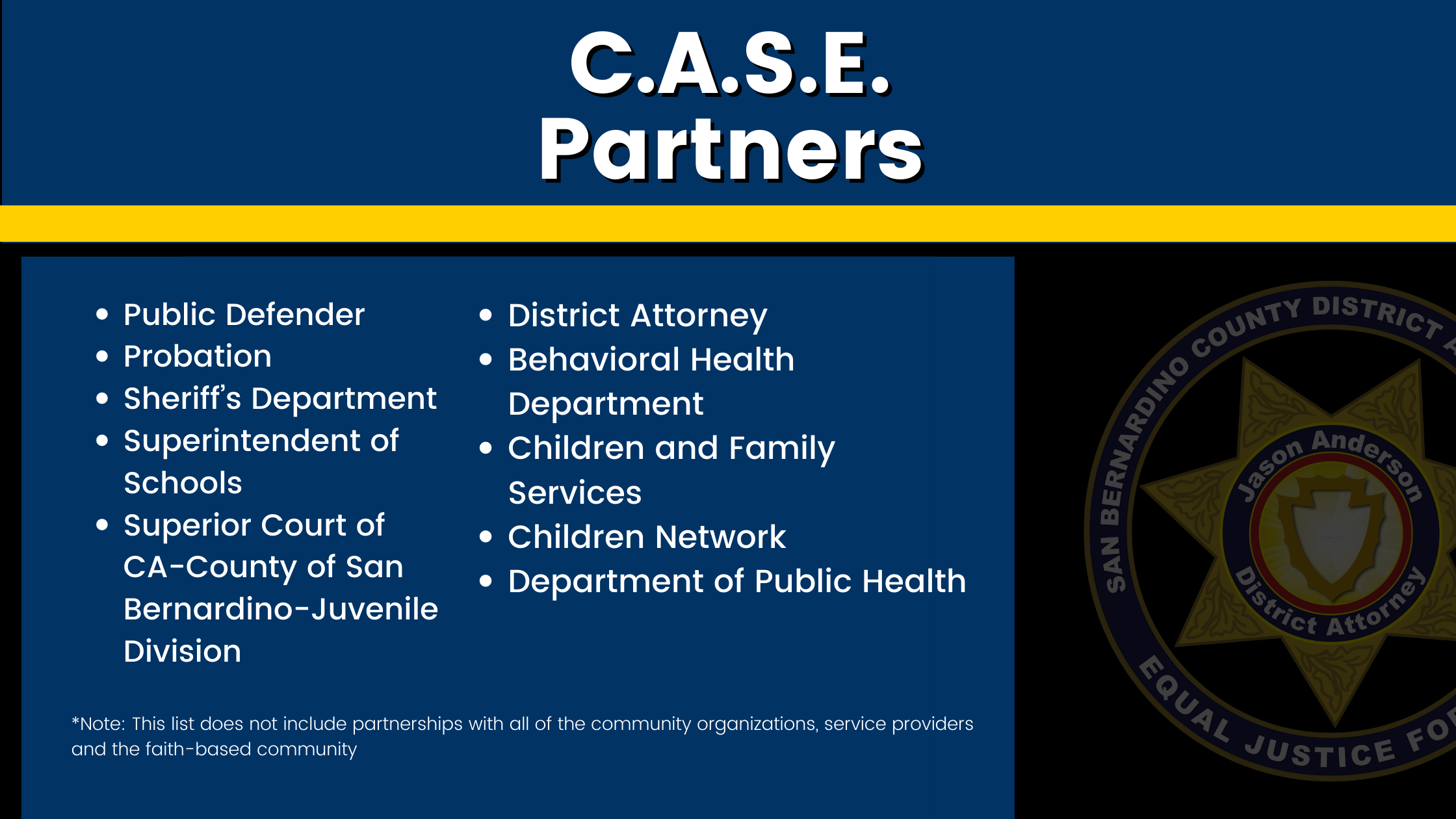 ---
With a powerful background as a CFS worker, Angel has seen just how prevalent this issue is in San Bernardino County specifically. This knowledge has blossomed into a devout mission to educate others on this dark subject.
"We need to go after the buyers with more force and stronger legislation," Angel explained. "If there was no demand, there would be no victims."
Angel explained how buyers (or people who pay for sex) are not specific to a certain demographic or economic status. She has seen construction workers, respected doctors, teachers, suburban father's, clergy, and unfortunately, first responders, etc. busted for soliciting sex from a minor.
WHY IS HUMAN TRAFFICKING ON THE RISE?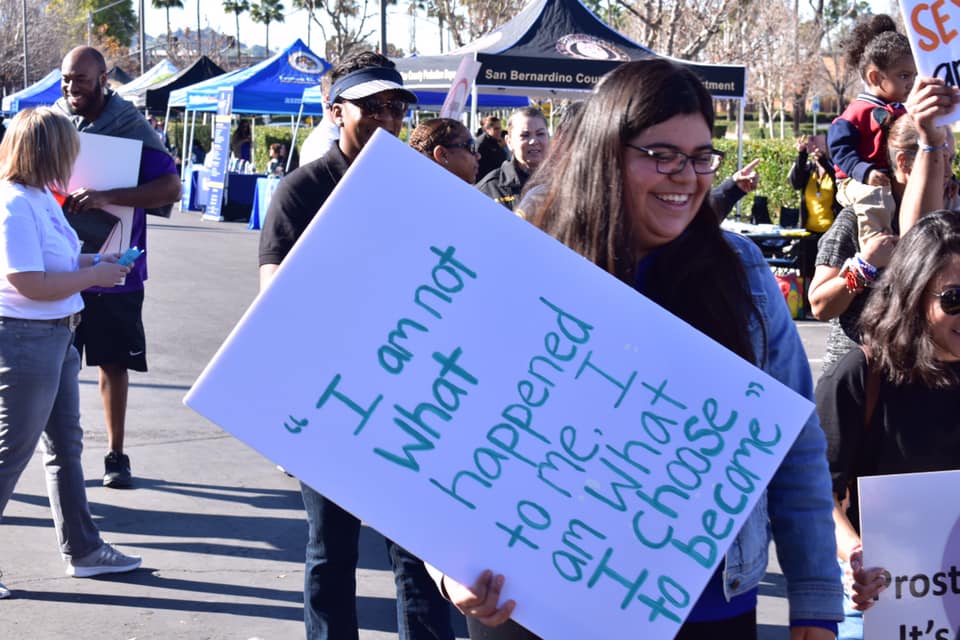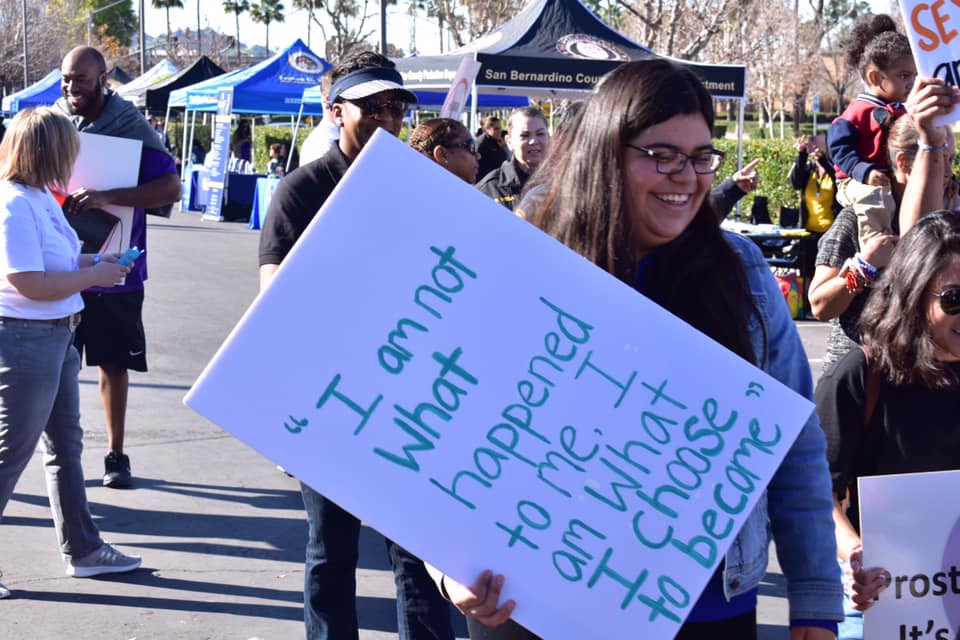 While the blame falls on the demand buyers are insisting, traffickers are having a significantly easier time grooming unsuspecting children into the life of human trafficking. "The minors are really, really at risk because they are more easily manipulated and that's where the money's at," Angel explained. Typical ages of victims are around 12-14 years old, but buyers are demanding younger victims.
The way traffickers acquire these children is not in the way you might think. Often times, people believe that someone may become a victim of trafficking through an abduction. While this does happen, traffickers are grooming their victims through far more malevolent means. They access our children through popular applications and online gaming systems such as Instagram, Call of Duty, SnapChat, Tinder, Among Us, TikTok, etc. It can happen through various tech devices such as phones, tablets, PS5, XBox….if the device allows communication with the outside world…you better believe traffickers are likely using that platform or device to find, manipulate, and take your child.
HOW HUMAN TRAFFICKERS FIND THEIR VICTIMS
These are just a few ways traffickers are accessing our children in your own home. To learn more, click here.
1) Children are at home and on their technological devices more because of COVID-19. This now gives predators more access to unsuspecting victims.
2) Children are not in schools so teachers cannot report suspicious actions or warning signs as frequently.
3) If children are more lonely or falling on hard times and when a manipulator presents a "business opportunity," it is more appealing to the child.
---
WHAT CAN YOU DO?
The subject of human trafficking is dark, sinister, and hard to talk about. Difficult conversations, however, are often the discussions most important to have. It may feel like such a big and hopeless issue, but there are things you can do.
HELP PROTECT YOUR LOVED ONES: If you believe you or a loved one may be a victim of trafficking, reach out to the National Human Trafficking Hotline where an agent will connect you to the proper resource in our county.
NEED HELP?
If you are being victimized, you can chat right now with someone who can help you by texting "HELP," "Info," or "BeFree" to 233733. You can also call (888) 373-7888 to speak with someone. If you're hearing impaired: TTY 711.
HAVE THE HARD CONVERSATIONS: Sit your child down and find out who they are talking to online. Be a nosy parent or guardian in order to protect the person in your care.
VOLUNTEER: Volunteer your time or donate to assist local organizations, and participate in webinars like the ones Angel leads through C.A.S.E.
Human trafficking is a distressing issue that continues to grow globally. Thankfully, there are people like Angel Magallanes, shedding light on the topic in hopes to educate and activate her community to rise up against the evils of this industry.
Thankfully, there are people like Angel Magallanes and the C.A.S.E. Coalition shedding light on this dark issue in hopes to educate and activate the community to rise up against the evils of human trafficking.
---
ABOUT THE AUTHOR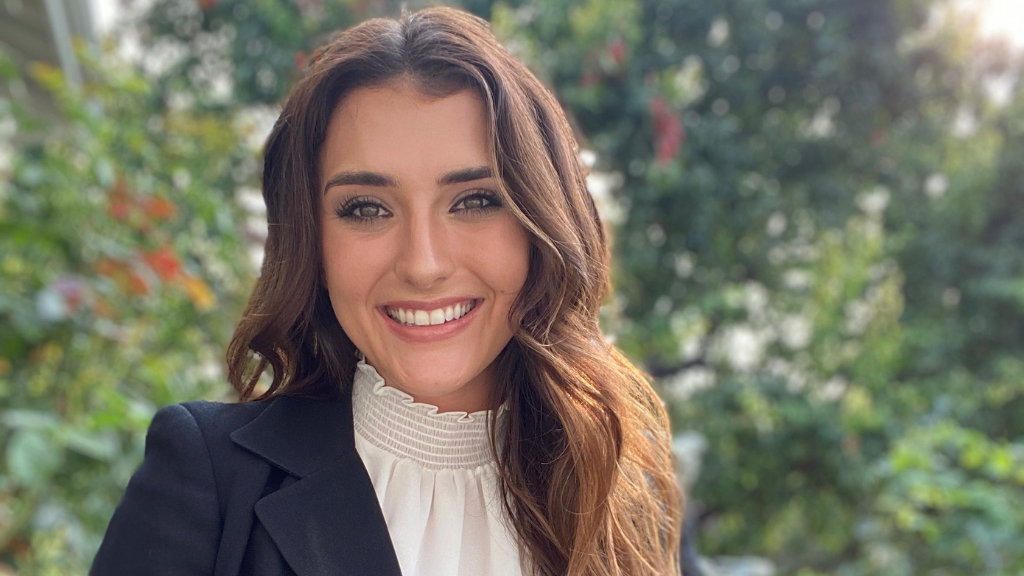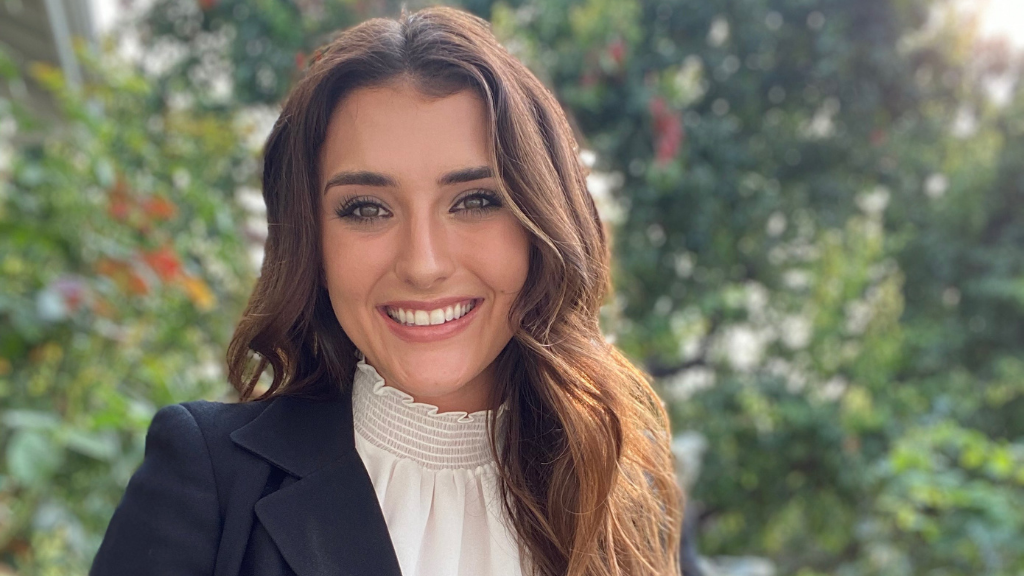 Grace Underwood
Grace Underwood is a member of the San Bernardino County District Attorney's Public Affairs Office. With a degree in journalism from the University of Southern California, she shares the same vision of transparency, community engagement, and seeking justice for victims and witnesses through the criminal justice system.