2021 NATIONAL CRIME VICTIMS' RIGHTS WEEK
---

Initiated in 1981, National Crime Victims' Rights Week reminds those working in the public safety and criminal justice systems why they serve their communities. More importantly, it is an opportunity to remember and honor the victims and survivors of crime.
---
This year, our office is sharing five powerful stories involving crime victims and survivors from San Bernardino County. It is important not only the families of those involved, but our community that we never forget those who have suffered at the hands of others.
While the 2021 National Crime Victims' Rights Week is April 18th through April 24th, we view it as an everyday event here in our office. Every day, of every month, of every year is dedicated to the rights of crime victims and the pursuit of justice.
DESTINEE MACK
A bright, intelligent, joyous young woman who relied on her faith to get her through a traumatic sexual assault at the hands of someone she trusted.
Her story will touch you and make you cheer for her victory as she spoke up against the horrors of her sexual assault. If you are in a similar situation, Destinee's story will inspire you to stay strong and provide courage that coming forward does pay off.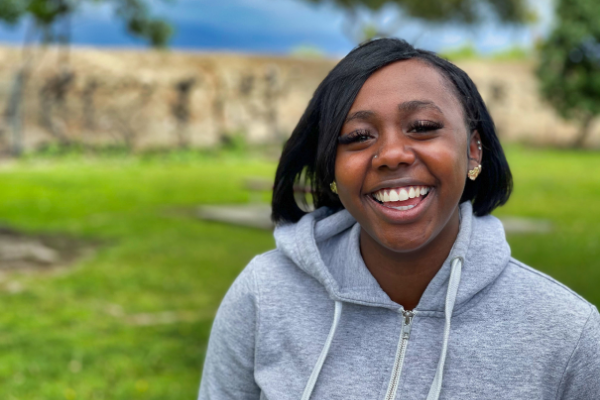 RITA BRISBON
Solved in 2020, Rita Brisbon's murder had gone unsolved for nearly 30 years. As law enforcement closed in on who killed Rita, they learned the suspect had died a few years prior from cancer.
You will hear Rita's story through her loving sister, Rose Miller, who never had a chance to say goodbye to Rita.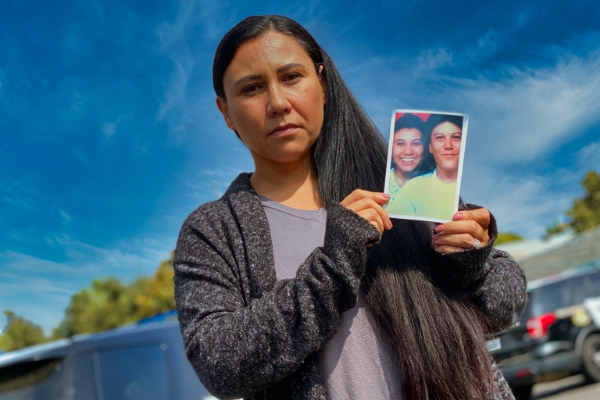 CYNTHIA HERNANDEZ
In 1976, Cynthia Hernandez went to see the "Omen" at the Fox Theaters in Covina, never to be seen or heard from again.
For nearly 40 years, her parents, friends, and loved ones never knew what happened to Cynthia, until an incident led officials to reopen an investigation that suddenly answered the decades old question – where's Cynthia?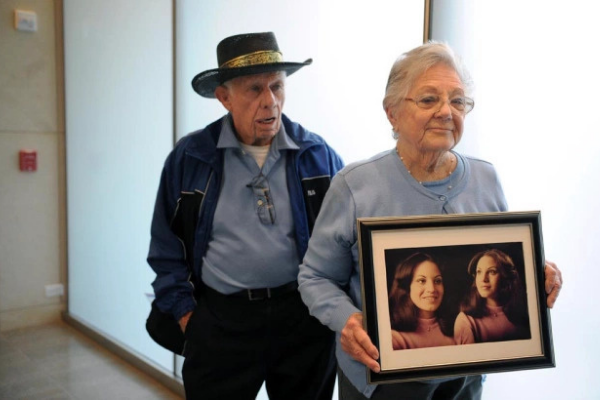 CRISTIAN DOMINGUEZ-AGUILAR
Cristian Dominguez Aguilar was a kind, gentle, bright young man bound for success.
After being dropped off at a convenience store, a jealous and violent killer used his vehicle to brutally end Cristian's life.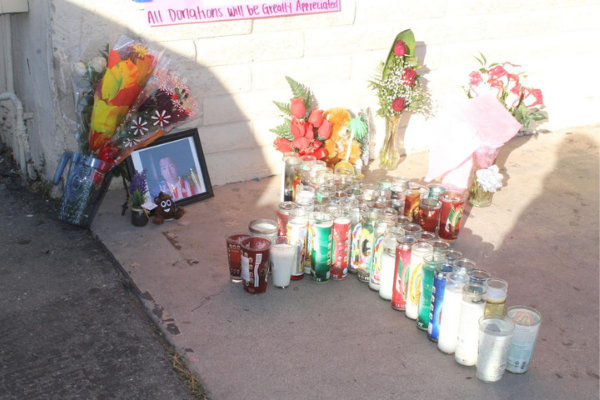 TATE MEINTJES
A member of the California's Bear Development Cycling Team, Tate Meintjes was in his second year at the University of Nevada, Reno, studying mechanical engineering.
Tate was practicing for the Redlands Classic Cycling Race when a distracted motorist turned their vehicle infront of Tate, ending his life. Tate's father shares some powerful thoughts on the impact his son's life had on the community.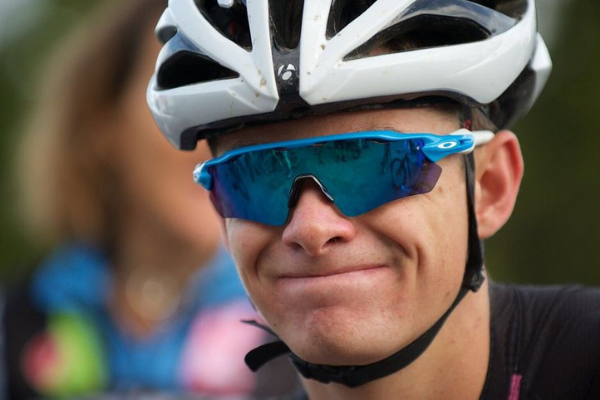 MARSY'S LAW – VICTIMS' RIGHTS IN CALIFORNIA
Marsy's Law is named after Marsalee (Marsy) Ann Nicholas, a beautiful, vibrant University of California Santa Barbara student, who was stalked and killed by her ex-boyfriend in 1983.
The Marsy's Law initiative began in California and was led and sponsored by Marsy's brother, Dr. Henry T. Nicholas III.
When it passed in November 2008, Proposition 9, The California Victims' Bill of Rights Act of 2008: Marsy's Law, became the strongest and most comprehensive Constitutional victims' rights laws in the U.S. and put California at the forefront of the national victims' rights movement.
Fairness and Respect – To be treated with fairness and respect for his or her privacy and dignity, and to be free from intimidation, harassment, and abuse, throughout the criminal or juvenile justice process.
Protection From The Defendant – To be reasonably protected from the defendant and persons acting on behalf of the defendant.
Victim Safety Considerations In Setting Bail and Release Conditions – To have the safety of the victim and the victim's family considered in fixing the amount of bail and release conditions for the defendant.
The Prevention Of The Disclosure Of Confidential Information – To prevent the disclosure of confidential information or records to the defendant, the defendant's attorney, or any other person acting on behalf of the defendant, which could be used to locate or harass the victim or the victim's family or which disclose confidential communications made in the course of medical or counseling treatment, or which are otherwise privileged or confidential by law.
Refusal To Be Interviewed By The Defense – To refuse an interview, deposition, or discovery request by the defendant, the defendant's attorney, or any other person acting on behalf of the defendant, and to set reasonable conditions on the conduct of any such interview to which the victim consents.
Conference With The Prosecution And Notice Of Pretrial Disposition – To reasonable notice of and to reasonably confer with the prosecuting agency, upon request, regarding, the arrest of the defendant if known by the prosecutor, the charges filed, the determination whether to extradite the defendant, and, upon request, to be notified of and informed before any pretrial disposition of the case.
Notice Of And Presence At Public Proceedings – To reasonable notice of all public proceedings, including delinquency proceedings, upon request, at which the defendant and the prosecutor are entitled to be present and of all parole or other post-conviction release proceedings, and to be present at all such proceedings.
Appearance At Court Proceedings And Expression Of Views – To be heard, upon request, at any proceeding, including any delinquency proceeding, involving a post-arrest release decision, plea, sentencing, post-conviction release decision, or any proceeding in which a right of the victim is at issue.
Speedy Trial And Prompt Conclusion Of The Case – To a speedy trial and a prompt and final conclusion of the case and any related post-judgment proceedings.
Provision Of Information To The Probation Department – To provide information to a probation department official conducting a pre-sentence investigation concerning the impact of the offense on the victim and the victim's family and any sentencing recommendations before the sentencing of the defendant.
Receipt Of Pre-Sentence Report – To receive, upon request, the pre-sentence report when available to the defendant, except for those portions made confidential by law.
Information About Conviction, Sentence, Incarceration, Release, And Escape – To be informed, upon request, of the conviction, sentence, place and time of incarceration, or other disposition of the defendant, the scheduled release date of the defendant, and the release of or the escape by the defendant from custody.
Restitution
It is the unequivocal intention of the People of the State of California that all persons who suffer losses as a result of criminal activity shall have the right to seek and secure restitution from the persons convicted of the crimes causing the losses they suffer.
Restitution shall be ordered from the convicted wrongdoer in every case, regardless of the sentence or disposition imposed, in which a crime victim suffers a loss.
All monetary payments, monies, and property collected from any person who has been ordered to make restitution shall be first applied to pay the amounts ordered as restitution to the victim.
The Prompt Return Of Property – To the prompt return of property when no longer needed as evidence.
Notice Of Parole Procedures And Release On Parole – To be informed of all parole procedures, to participate in the parole process, to provide information to the parole authority to be considered before the parole of the offender, and to be notified, upon request, of the parole or other release of the offender.
Safety Of Victim And Public Are Factors In Parole Release – To have the safety of the victim, the victim's family, and the general public considered before any parole or other post-judgment release decision is made.
Information About These 16 Rights = To be informed of the rights enumerated in paragraphs (1) through (16).
---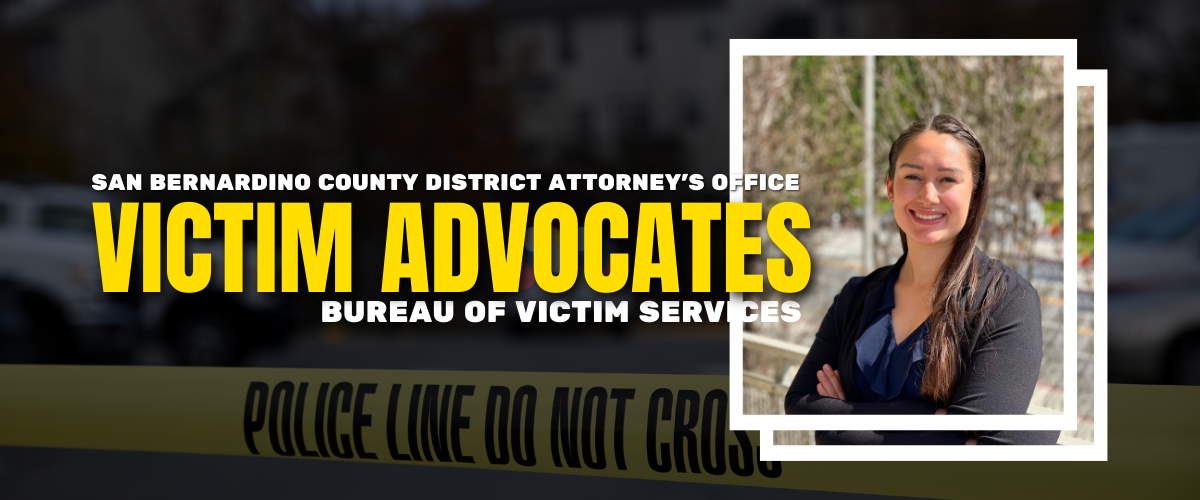 VICTIM ADVOCATES AND VICTIMS' RIGHTS GO HAND-IN-HAND
Our victim advocates will never abandon a victim of a violent crime as they navigate the complex and sometimes stressful criminal justice system. This is not fair to those who have been victimized, and we get it. Victim advocates work tirelessly to ensure victims' rights are safeguarded and necessary resources and help are provided to those who need their assistance.
During National Crime Victims' Rights Week, we recognize these amazing men and women who have made a commitment to be there for people during their most vulnerable and trying times.
---
SHOW YOUR SUPPORT
Post a message of encouragement and support for all victims of crimes on your preferred social media platform using the hashtags #NCVRW and #NCVRW2021.
STAY IN THE KNOW…
We will be highlighting each of these cases not only here on our website, but on Facebook, Instagram, Twitter and YouTube. Simply follow @SBCountyDA to stay up to date when we publish the latest story.
---