January is Human Trafficking Awareness Month. Learn more about this horrible crime, and where to find more information. Our office, along with every law enforcement agency stand united to help victims, arrest offenders, and safeguard our communities.
---
"Human trafficking involves the use of force, fraud, or coercion to obtain some type of labor or commercial sex act."
– Department of Homeland Security
On its surface, human trafficking presents itself as prostitution with three key players: buyers, pimps, and victims. However, a deeper look at the issue of human trafficking shows that it is a corrupt industry that satiates the evils of child molestation and human slavery. Simply put, human trafficking is the exploitation of vulnerability.
Human trafficking is no new issue, but it is an industry that has grown exponentially in light of the COVID-19 pandemic. "It is believed that the numbers have tripled this past year," said Sandra Sparks, Executive Director at ERASE Child Trafficking.
COVID-19 presented new challenges to combating human trafficking according to Sparks. "People are receiving unemployment checks and have more free time. When you put those two together, that increases the demand for sex trafficking," said Sparks. "When there is a demand, someone has to give the supply."
Further, COVID-19 restrictions have greatly reduced the ability to advocate against sex trafficking "because you can't meet with a victim in person, donations have dropped, and police efforts have been reduced due to budget cuts." Sparks also explained that traffickers often target children online and with distanced learning, "accessing children has never been easier."
HOW DOES IT WORK?
Human trafficking is a business where there is an exchange of sex for money. The process works when a buyer demands sex. Pimps, or traffickers, then meet that demand by recruiting girls and boys that can make the pimp money and satisfy the demand of the buyer. Unfortunately, this demand is growing, and the desired "product" is getting younger.
This process sounds inhumane, and it is. It is a bestial operation where pimps degrade their recruits to an animalistic point of existence where the victims are taught that their mission in life is to please their master or pimp.
---
NEED HELP?
Chat right now with someone who can help you by sending a text message to 233733. You can also call (888) 373-7888 to speak with someone. If you're hearing impaired: TTY 711.
---
The process of recruiting someone into the life of trafficking is different around the world. With that being said, the most common way victims are coerced into human trafficking in California is through a gradual process of abusive manipulation and coercion. Pimps target and recruit at-risk youth who can be in the foster care system and who have endured some form of sexual abuse. Sometimes a pimp directly recruits; other times, girls that are already being trafficked are instructed to recruit new girls for their pimp. Victims are typically recruited around 12-14 years of age.
"Minors are the breadwinners in human trafficking," said CASE coordinator, Angel Magallanes. The Coalition Against Sexual Exploitation (CASE) works "to develop resources in the county to educate, prevent, intervene and treat victims of sexual exploitation." According to Magallanes, the biggest age group receiving services through CASE in San Bernardino County are 14 to 17-year-old black and Latina girls.
Even when survivors of human trafficking are brought out of the life, victims will often return to their trafficker. There are a few reasons for this: familiarity, financial reasons, and trauma bonding. Not unlike victims of domestic abuse, victims of sex trafficking often form an intense bond with their pimp. In other words, there is a systematic method to the malevolence.
---
WHAT IS TRAUMA BONDING?
"To understand the complexities of trauma bonding in human trafficking, it is critical to consider the biological impact of trauma and the effects of psychological coercion on the brain. The foundations for trauma bonding are laid at the neurobiological levels. During a single incident of trauma, the limbic system, the brain's emotion center, over-activates and the prefrontal cortex, the brain's logic center, shuts down.
Repeated trauma exposure can negatively affect brain development and the way a person thinks, often resulting in a victim becoming numb and disconnected from themselves. Therefore, in order for them to feel something, it must be intense.
For example, a trafficker's repeated abuse and the related trauma exposure may result in a trafficking victim returning to the trafficker due to the intensity, familiarity, and routine provided by the relationship. At times, this relationship may also decrease the psychological impact of the trauma as moments of love and care from the trafficker offset experiences of anxiety or fear."

– U.S. Department of State, Trafficking In Persons Report 20th Edition
---
WHY SHOULD YOU CARE?
These victims are somebody's child, sister, and friend. Typically, these victims are conditioned from a young age to believe that their life has no value, they are a product, and are manipulated into believing that they deserve this life because they 'chose it.' Think back on how you acted as a teenager. Likely, you rebelled and were searching for some form of independence. Not unlike you, oftentimes these victims were doing the same thing…but someone found them and targeted them as a recruit for a life they never really wanted.
What's worse is that there is difficulty in ending the cycle of human trafficking. "If we could nip this in the bud and target the men who are requiring this demand, we wouldn't have to deal with pimps and their victims," said Magallanes.
As it stands, a "John"- the common street name for a male who buys sex often from a minor- will receive only a misdemeanor or fine. Despite decades of trying to change legislation in order to prosecute these Johns with felonies, the law still rules this crime as a misdemeanor. There are many corrupt people who participate in the exchange of sex for money, and unfortunately, these 'buyers' can also vote to keep the law from changing. "It's dirty politicians, doctors, CEO's, and the guy next door with the perfect family," said Magallanes. "This issue goes so deep. That's why it is so important that we talk about this issue and remind the public that these 'sex workers' are victims of a larger problem."
San Bernardino County Human Trafficking Task Force is actively working to combat this issue. The agencies involved in the task force are making a positive difference to help the victims in our county.
Magallanes shared that escape from trafficking is difficult, but not impossible. If you or a loved one are seeking help to get out of an exploitative sexual relationship or situation, please contact the National Human Trafficking Hotline. Call 1-888-373-7888 (TTY: 711) or Text "HELP" or "INFO" to 233733.
If you would like to learn more about human trafficking, please sign up for webinars led by CASE and the San Bernardino County Sheriff's Department this month by clicking here.
RESOURCES:
National Human Trafficking Hotline
The Life Story– Explore more about the life of human trafficking told from the perspective of survivors, allies, and service providers
Coalition Against Sexual Exploitation (CASE): Learn more about human trafficking in San Bernardino County
ERASE Child Trafficking: Learn more about human trafficking
U.S. Department of State, Trafficking In Persons Report 20th Edition
Hope For Justice– Learn more about human trafficking
---
ABOUT THE AUTHOR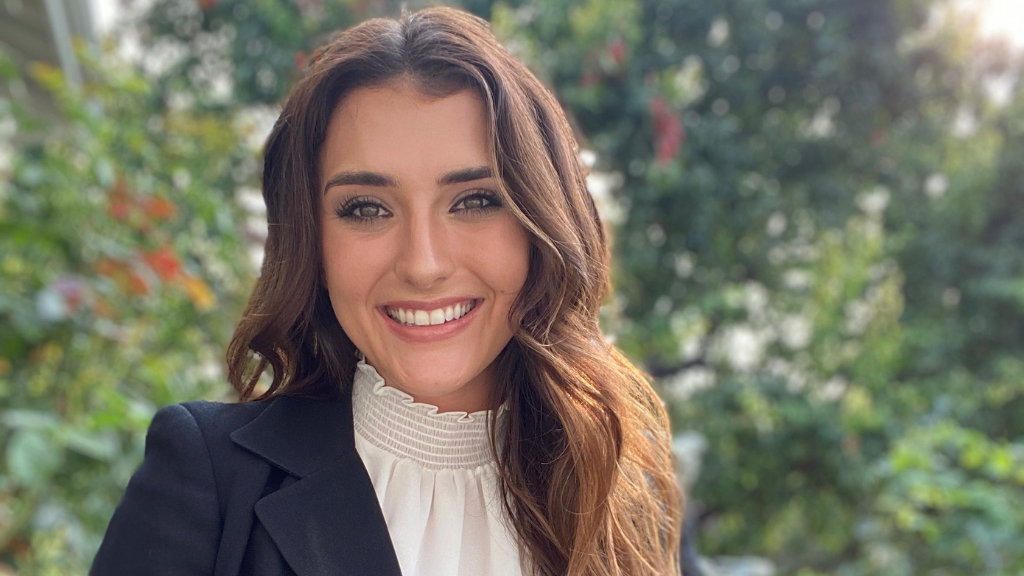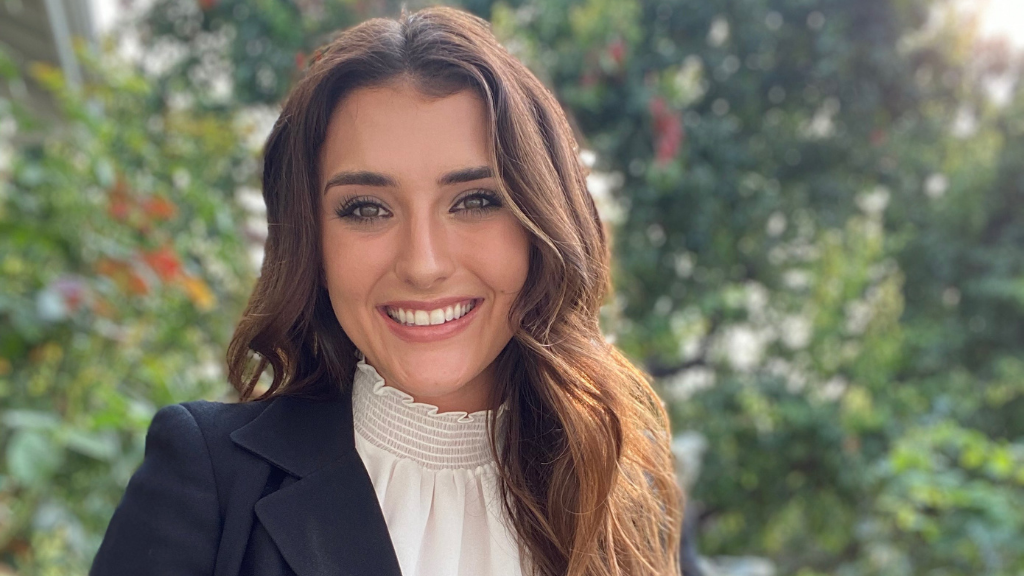 Grace Underwood
Grace Underwood is a member of the San Bernardino County District Attorney's Public Affairs Office. With a degree in journalism from the University of Southern California, she shares the same vision of transparency, community engagement, and seeking justice for victims and witnesses through the criminal justice system.