As a school resource officer, Todd Smith was looking for a way to connect with his students in a meaningful way. He knew his role called for him to do more than issue tickets or walk the hallways of Colton High School.
---
Todd Smith has been a police officer with the Colton Police Department for 17 years. In 2007, he was assigned to the Colton High School as the school resource officer. He was passionate about not only his assignment but being approachable and relatable to the students. He tried to create different programs to help facilitate his goals, but they didn't take off as he had imagined.
A DAY AT THE RACES
One day, one of the school's security guards invited Todd to go to the Auto Club Speedway in Fontana to watch a NASCAR race. Reluctantly, Todd went to the race. That's when he found the answer he was looking for in terms of a program that would be meaningful to both the youth he cared about and the Colton Police Department.
On the Monday following the race, Todd was on the phone speaking with people from the various race teams about his desire to create a youth program, with their help. From that point on, Todd said he has never been told "no" when working with the teams and sponsors. Thanks to one of America's largest gasoline providers, Shell, the Fuel For Success Program was officially born.
---
---
THE PROGRAM TODAY
Today, there are over 15 law enforcement agencies throughout the nation that have implemented Todd's vision and started their Fuel For Success Programs in their local communities. With hundreds of officers becoming involved in the program, thousands of youth throughout the country have been able to tap into their potential while forming relationships with the officers, thanks to Todd and the Colton Police Department.
Todd didn't want to expose the youth to typical sports in which they already knew the top players, team colors, and mascots. He wanted to expose them to something different that they wouldn't be so familiar with, which is the race track.
Todd shared an example of how the program in Las Vegas, Nevada, is bringing the fun of science, NASCAR, and forming relationships with police officers, all together. With students from about eight middle schools, the students learn to build mini solar-powered cars in which they race. The cars are judged on design and distance of travel. The winner gets to have their name placed on the side of NASCAR driver Joey Logano's car for the upcoming race weekend, for all to see.
---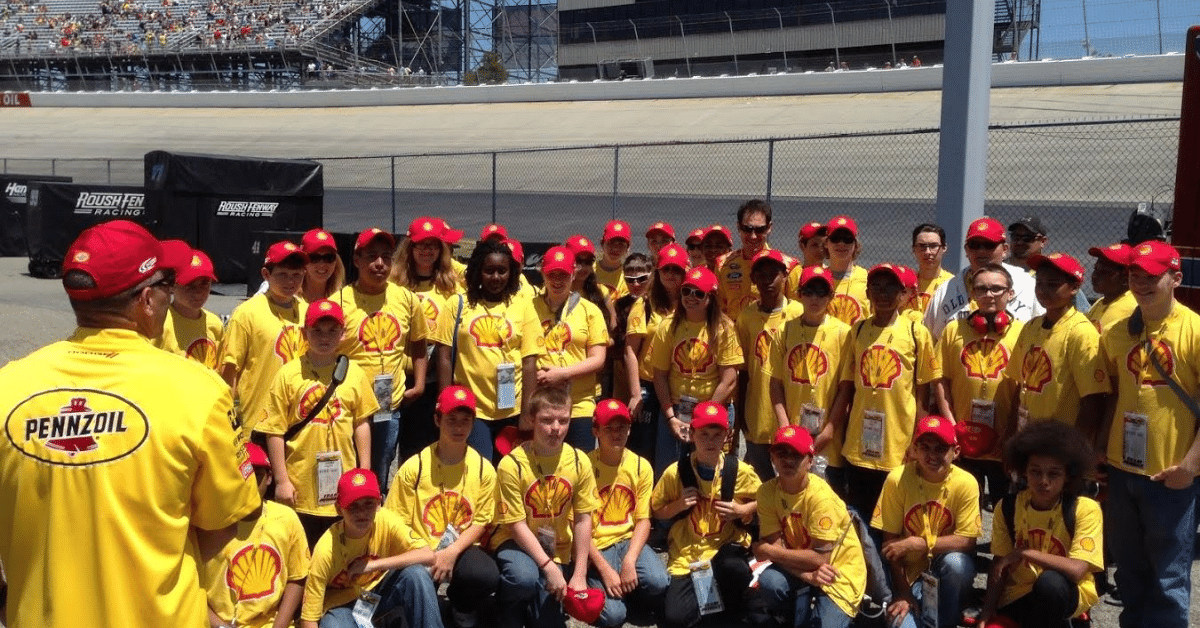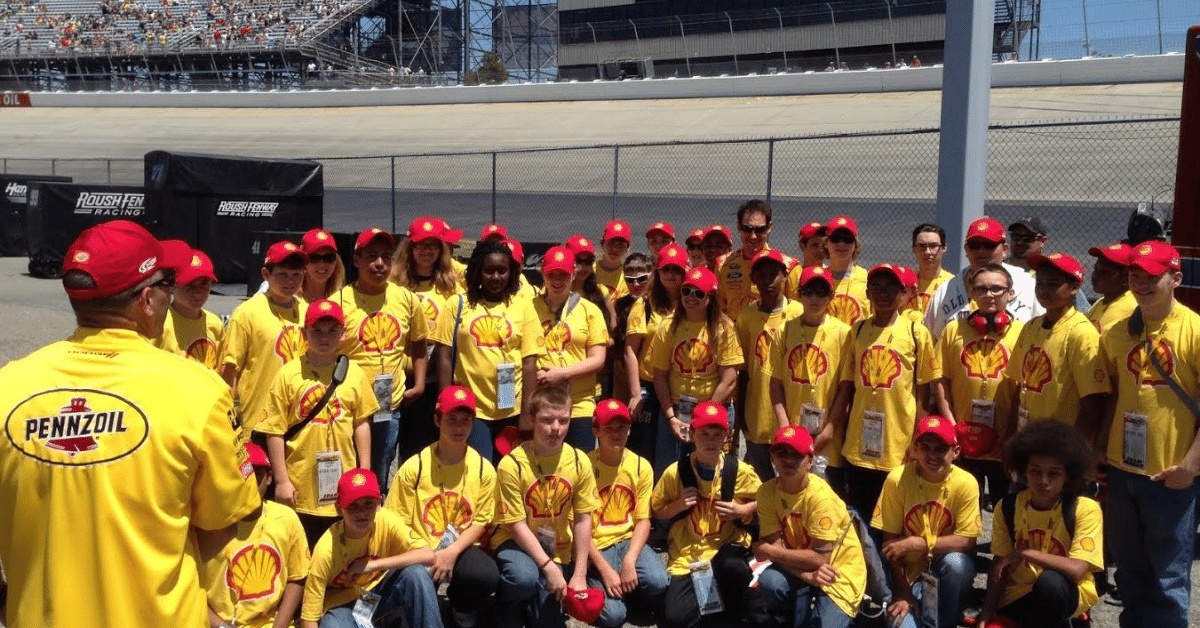 ---
We spoke with Joey Logano on a video chat about his work with Todd. Joey expressed how Todd can work with young people, who have brilliant minds, and encourage them to use their full potential. "I think it's amazing that he's able to not only bring them to the racetrack and give them an experience, that's one thing, but teaching them and showing them opportunities and what can be in their life, to me, is what makes this program a true success. It's also the reason why Shell has been behind it (the program) for many years before I was involved in it now."
Todd went on to add how amazing it is to get messages from previous students who still remember their time in the Fuel For Success Program. "The two girls that won the first time in Vegas. I spoke to the officer last week, and he told me how one of those girls still sends him emails, and she's now in college and has memories of that."
POLICING IN 2020
We asked Todd how he feels our nation's current conditions have affected him and his fellow police officers.
Todd shared that one of his fellow officers talked about how depressing it can be coming to work when it seems like the whole nation is coming down on you. Todd explained to his colleague that they couldn't pay attention to what others said about "the cops," and that they had to keep focused on the good they do every day. Though the vocal minority may not appreciate what police officers do and they share that sentiment quite loudly, officers have to know and feel good that the work they are doing truly does help people, every day. "Every day, we have an impact on folks' lives. Whether it's solving a problem or giving someone money to get a ride on the bus or money to get food, we don't talk about that stuff."
"He would do some enforcement, but he was more of a mentor with the kids and that's what he believed in. And as far as dealing with the parents and even the staff members, they always praised him on the work that he would do because they would always make comments on how you can tell that it was genuine and it came from the heart." – Captain Henry Dominguez
TODD'S VIEW ON RACISM
We asked Todd to share his thoughts on racism, as it is one of the most important discussions today.
Todd said he has always treated people equally, and he encourages his kids to do the same. As a parent, he's kept the lesson pretty simple; if you see, hear or feel something is wrong, then that's what it is – wrong. "If you're mistreating someone, you're mistreating them. You treat everybody fair, and you treat everybody right. There is no difference between anyone. If someone has a different opinion, then that's their opinion."
GETTING OLDER
As the years have gone by, Todd frequently runs into previous students who he impacted. They talk with Todd about having kids, paying bills, and working. It makes Todd feel older, but he feels good knowing they go out of their way to speak with him and introduce him to their new families.
Henry Dominquez is Todd's captain at the Colton Police Department. Captain Dominguez said Todd recognized early on that changes were needed when it came to the school resource officer in the high school. Todd was always at the school building relationships with the youth and the staff. He took it upon himself to change how the youth interacted with police officers, and he knew he had to go further than just enforcing laws to accomplish that goal. He did it through mentoring, communication and being a positive role model.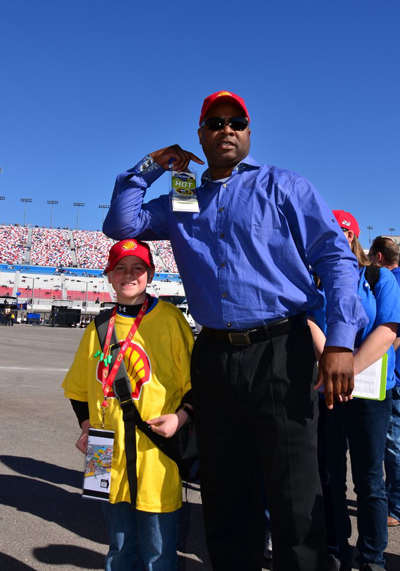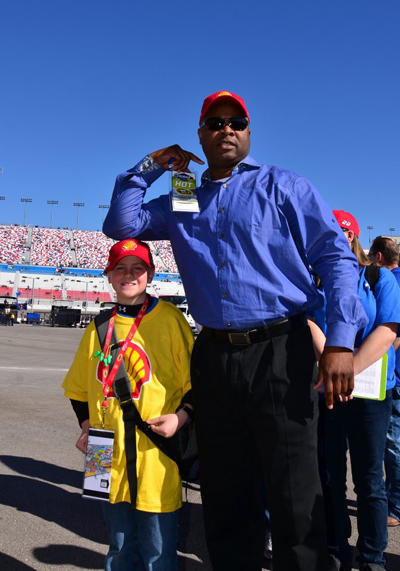 WANT MORE INFORMATION?
If you would like more information about the Fuel For Success Program, please visit FuelForSuccess.org.
On behalf of District Attorney Jason Anderson and all of the men and women of the San Bernardino County District Attorney's Office, thank you Todd for being The Shield's featured law enforcement officer for September 2020.